The New Corporate Power Couple:
CMOs + CIOs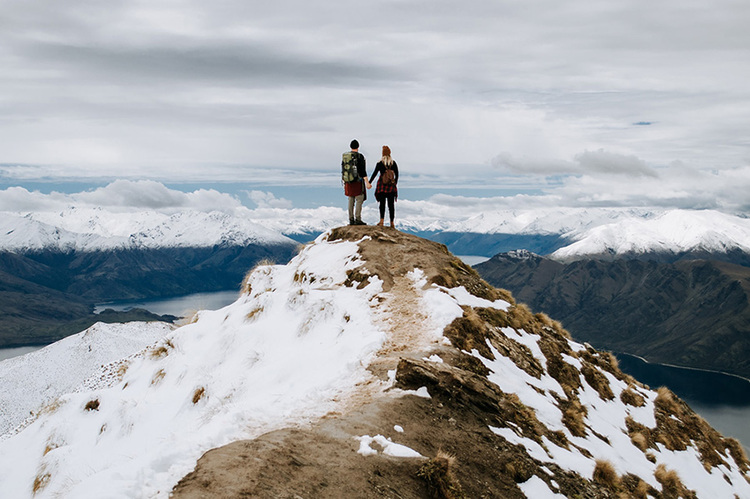 CMOs + CIOs — if they can overcome their differences, the duo is an unstoppable force of digital transformation
Watch webinar
The marketing technology landscape is more complex than ever before. With hundreds of solutions available for every aspect of marketing, understanding not only what tools to use, but how to successfully integrate them and get the most out of them is a major challenge. Not only do you now need tech-savvy marketing professionals, but you need a strong relationship between IT and marketing.
Enter the new power couple in your organization — the CIO and CMO. CIOs today are tasked with supporting the business at a strategic level and providing paths to digital transformation that push the business forward. To achieve that, the CIO must understand the needs of every business unit and how they serve those overall business goals. Meanwhile, the CMO is guiding marketing strategies that are often deeply focused on results by any means necessary.
CMO and CIO alignment is required to make progress towards a unified digital strategy. Succeeding in the modern business landscape means turning this common friction between marketing and IT into a strategic partnership that creates trust and understanding - with IT providing support and guardrails for marketing, while marketing is given the latitude to invest in and leverage the tools needed to get results.
Customer experience drives business goals
Customer expectations are more complex than ever before, with customers demanding higher levels of personalization in their experiences. Companies are under pressure to collect more and more data to understand their customers, while struggling to determine the best ways to capture, store, and analyze that data across the organization.
Marketing needs to be able to leverage this data, but first we must ensure that the right data is being collected and able to be brought together in a way that creates alignment with the sales and support teams. In order to best manage this all-important data, IT must understand the customer journey from the marketing perspective. Then a data strategy can be developed and data owners can be identified across the organization. And while different departments may own different pieces of the data pool, IT needs to own the process and strategy.
DEEP THOUGHTS: Who uses the marketing data at your organization? Who SHOULD use the marketing data at your company?
Reaching business goals through alignment
Alignment between marketing and IT means asking an important question of how IT can help marketing's tools work better for them, in order to meet company goals. IT is typically considered a cost center, but if we flip the script and look at how IT can help generate revenue, we see hidden opportunities to make a multitude of improvements that affect marketing, but have major ripple effects for the business as a whole.
HOT TAKE: Should IT share in marketing revenue goals to drive alignment? Share in the comments.
Fully understanding marketing's needs means that IT can improve tool functionality, build better integrations, and help reduce redundancy across marketing tool stack. Creating a more seamless and integrated workflow improves efficiency and transparency, as well as smooths process handoffs to other departments. This cross connect across business units provides a better overall holistic view of the business, better predictive analysis, and the ability to see and adapt more quickly to changing business needs.
Flexibility versus security: a balancing act
Marketing will continue to need flexibility to invest in tools that allow them to act quickly to address rapidly changing business goals based on customer demands. Meanwhile, IT is tasked with keeping the enterprise and the ever-increasing amount of collected data secure. A careful balancing act must be performed to support marketing where they are at while practicing good tech hygiene.
A strong partnership between the CIO and the CMO means that not only can guardrails be developed and agreed upon, but processes for understanding how to vet vendors and tools can be co-sponsored and bought in on by both sides. This flexibility for marketing can prevent the uprising of "shadow IT" by offering soft guidelines flanked by harder outer boundaries, that give marketing choice and control over their tools, while having the needed insight to make well-vetted decisions.
With regular and ongoing collaboration and unification between IT and marketing, trust is developed. Regular check-in meetings and the ability for marketing to ask for help early and often, means big projects can be on IT's radar and ongoing support is readily available. With this open collaboration happening in an ongoing manner, IT is able to support marketing while no longer being a roadblock. Continuous communication means no surprises, more trust, and a more positive relationship between these two critical business units.
TOUGH QUESTION: Should IT let go of the marketing tech reigns with just guidance and hope to keep things safe?
Better business outcomes through internal cultural change
To achieve the goal of alignment between IT and marketing, an internal cultural change needs to happen not just at the CIO and CMO level, but vertically all the way down through the organization. Collaboration must be fostered through regular check-ins and meetings to keep goals and needs in sight and aligned for both teams. Increased transparency between marketing and IT means the friction can be reduced - marketing needs to be open and clear about rapidly changing needs and goals, and IT needs to set clear expectations on how they can meet those needs. Ultimately this will result in faster solutions and resolutions when things do go wrong.
One way to support fostering this collaborative spirit is to start it at the onboarding level. Seek out new team members who are willing to ask about strategy, plans, and collaborations. Drive these initiatives forward from day one. And again, if regular communication is happening between teams, these shifts will become a daily way of company life.
FLIP THE SCRIPT: What would you think if your marketing new hire shared that they wanted to meet with IT? And vice versa?
Lastly, IT needs to adapt their practices and procedures to ensure engagement of other departments at every stage of a tool's lifecycle, from deployment, to maintenance/upgrades, through to retirement. At the deployment level, making sure that user stories include marketing is not only a best practice, but a must. Engagement with all affected teams when maintenance and upgrades roll around will again reduce friction, increase buy-in, and foster collaboration.
Together these shifts will transform the internal culture to one of collaboration and focus on achieving the business goals together. With the CIO and CMO aligned and driving these initiatives forward, digital transformation and all of its benefits can be achieved.
Want More CIO and CMO Insights?
To learn more, watch a recording of our recent webinar.
Back