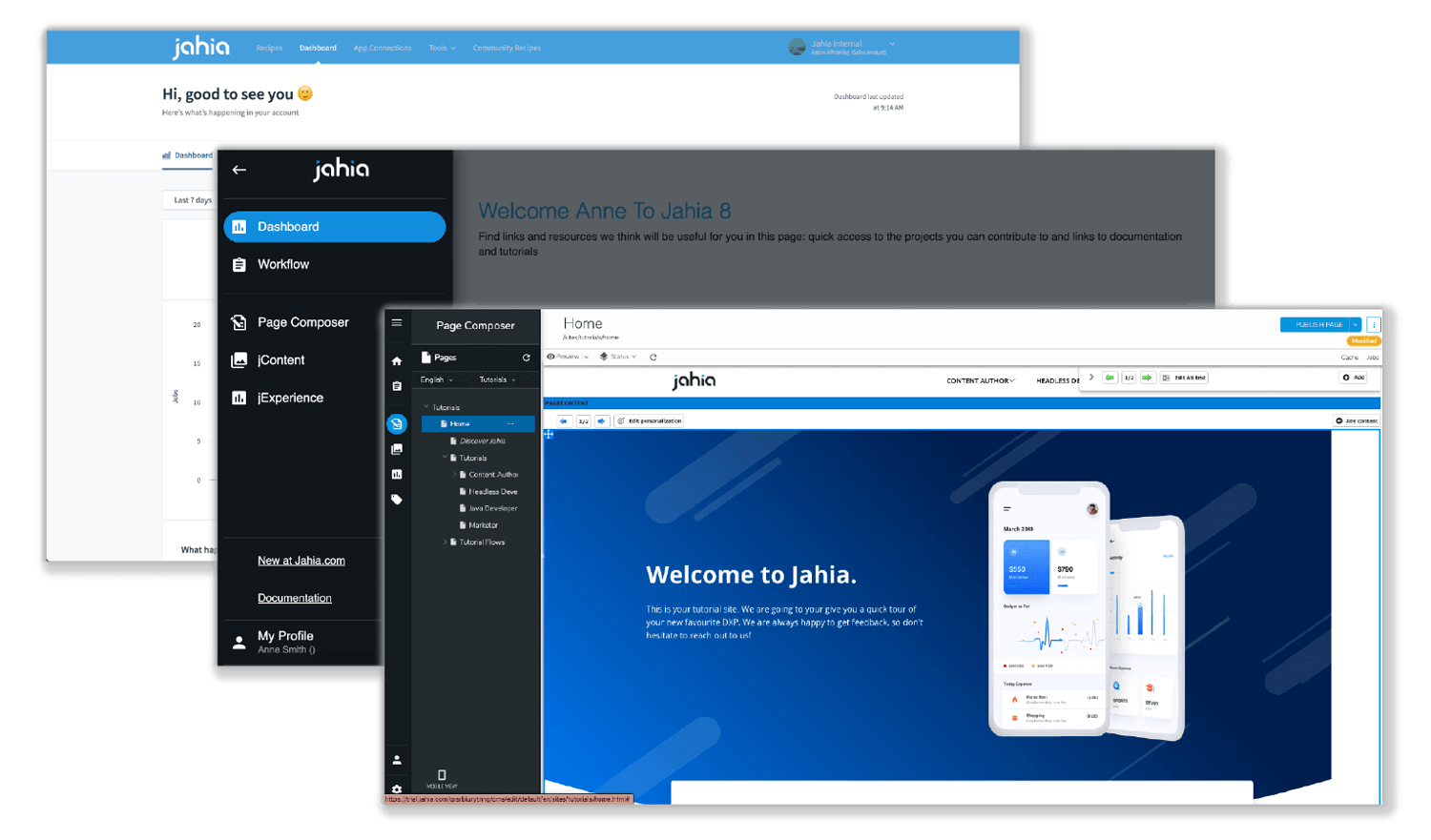 Jahia is a true Digital Experience Platform (DXP). Built to act as the backbone for your marketing technology stack, Jahia combines customer data with content management so you can deliver personalized, one-to-one experiences to your customers.
Thanks to its flexible architecture, integration capabilities, and cloud infrastructure, Jahia's platform will scale as you grow.
Jahia CMS
Jahia's Content Management System, helps you build, manage, and publish content.
With the ability to easily deliver that content across any number of digital channels, it ensures you are bringing amazing experiences to your customers no matter where they are.
More about Jahia CMS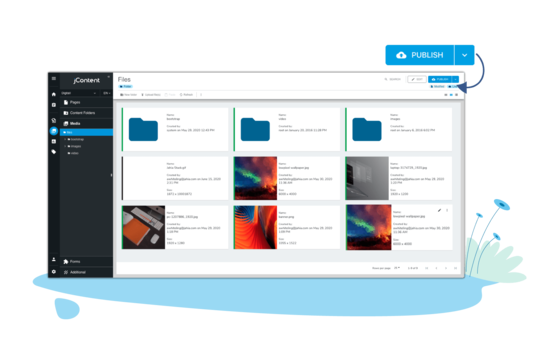 Smart Content Powered by Customer Data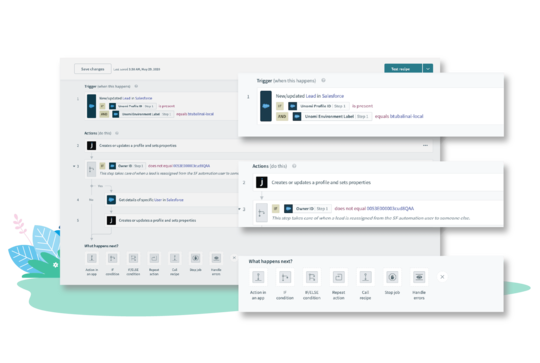 Integrations
As the backbone of your technology stack, Jahia is designed to connect to all of the other technologies your teams love. With over 400 native connectors, and more being built every day, Jahia can be shaped to fit your stack's specific needs.
More about integrations
Infrastructure
Jahia's platform is supported by native cloud technology, built on AWS. That means more consistent and industry-leading uptime for all of your digital experience projects.
More about Jahia Cloud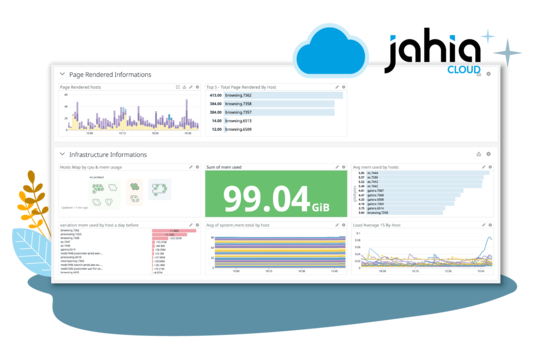 Jahia helps our small team achieve big goals. With an IT team of 17 people supporting a $16 billion business, efficient and effective technology is key to ensuring we hit our targets. Jahia is an important part of that.
– Carl Collin, VP Engineering, Architecture and Delivery, AllianceRx Walgreens Prime

READ THE CASE STUDY