Resurrecting the Portal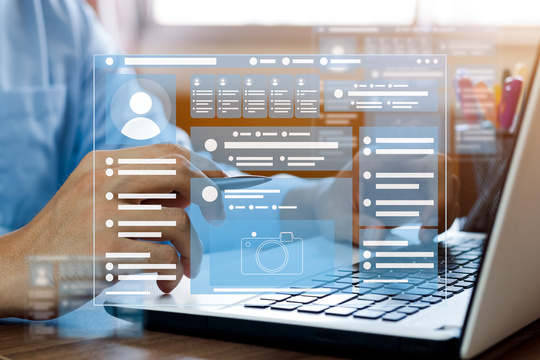 What Covid taught us about self service, worker shortages, and the value of Portals.
We know Portals aren't currently the sexiest software out there, but the past 18 months have shown us their value is higher than ever. Once upon a time, Portal software and Portal websites were all the rage, but these days they are regarded as a legacy burden that is kept on life support until it can be sunset.
The pandemic and associated lockdowns, led to shortages of labor and product. The supply chain was decimated, and logistics across the board were disrupted. Conversely, people stuck at home and incapable of consuming services like restaurants and travel, decided to purchase more goods than ever.
At the same time, the pandemic caused people to reevaluate their lives. People were trying to figure out what they really wanted. So now job switching, industry switching, and quitting are at an all time high. Parents are quitting work to raise their kids full time, because they want to spend more time on family and because they can't find professionals to assist them. Worker shortages means you can't find the right people for your open positions. Jahia knows this trend all too well, as we're having a difficult time finding talent. No one expects this trend to go away anytime soon.
Long story short, certain sectors are having unprecedented demand, while the ability to service clients is universally more difficult than ever. A once in a lifetime customer service catastrophe. A once in a lifetime opportunity to redesign how we do business.
Self Service Portals to the Rescue
Businesses have valued the self service model for quite some time now, but the pandemic exposed how neglected all of our platforms have been. While businesses appreciated how self service can reduce cost and drive upsell/cross sells, they didn't proportionately invest in making great and integrated experiences. When the client can't seem to find their product, and the wait time is 30 minutes on the phone, it becomes painfully clear that maybe we should have integrated the tracking software into our portal and not lost this customer.
Portals are all about application aggregation and integration of disparate systems. Great portals take those disparate systems, and present them as one unified, cohesive, and well designed experience for their client. A place where clients can change their own account and settings, check on their products, address customer service issues, interact with a community, and buy more product.
IT systems are like painting the Golden Gate Bridge. By the time you're done painting it, it's time to start all over again. My point being, all those back end systems that run the business, they cannot all be re-platformed to an ideal state at the same time. Some will be cutting edge and some will be vestiges of Legacy systems not going anywhere. By the time you replace one, the next one needs to be replaced. Embrace the limitations, let stable systems lie as they are, and use Portals to deliver that functionality, but in the context of a great experience.
One Great User Experience, powered by a messy back end
Portals facilitate a great experience that is achievable, by tacitly acknowledging resource limitations. And once Portals get all that data and experiences in one place, a truly great platform can also allow you to feed it into the multichannel world we live in. There's no value in a Portal that only serves your website, it also has to service your PWA's, Native Mobile apps, Front end frameworks, and assorted IoT devices. Aggregate the systems, optimize the experience and then distribute it to all channels.
We hope you enjoyed this brief post, and we would love to continue the conversation. If you ever want to have a candid conversation on what the market is doing, trends in our industry (both good and bad), or talk about how our clients use our product, please do drop us a line.
Cheers,
Jahia.
Back