Maintain consistent global brands – minus the headaches
Quickly create and easily manage your network of websites and portals through one centralized application. Keep global control and give local autonomy.
Localizing content just got easier: Distributed teams collaborate on global and local projects with marketer-friendly content creation and editing from one central content repository. Create as many sites as you need, each with its own domain, URLs, templates, design and features.
Set different languages, roles and permissions for each site.
Automatically translate content into multiple languages after it's published to reduce discrepancies among sites.
Take the content-first approach with jContent's headless option. Focus on creating engaging content and easily reuse it across channels, even with other user interfaces.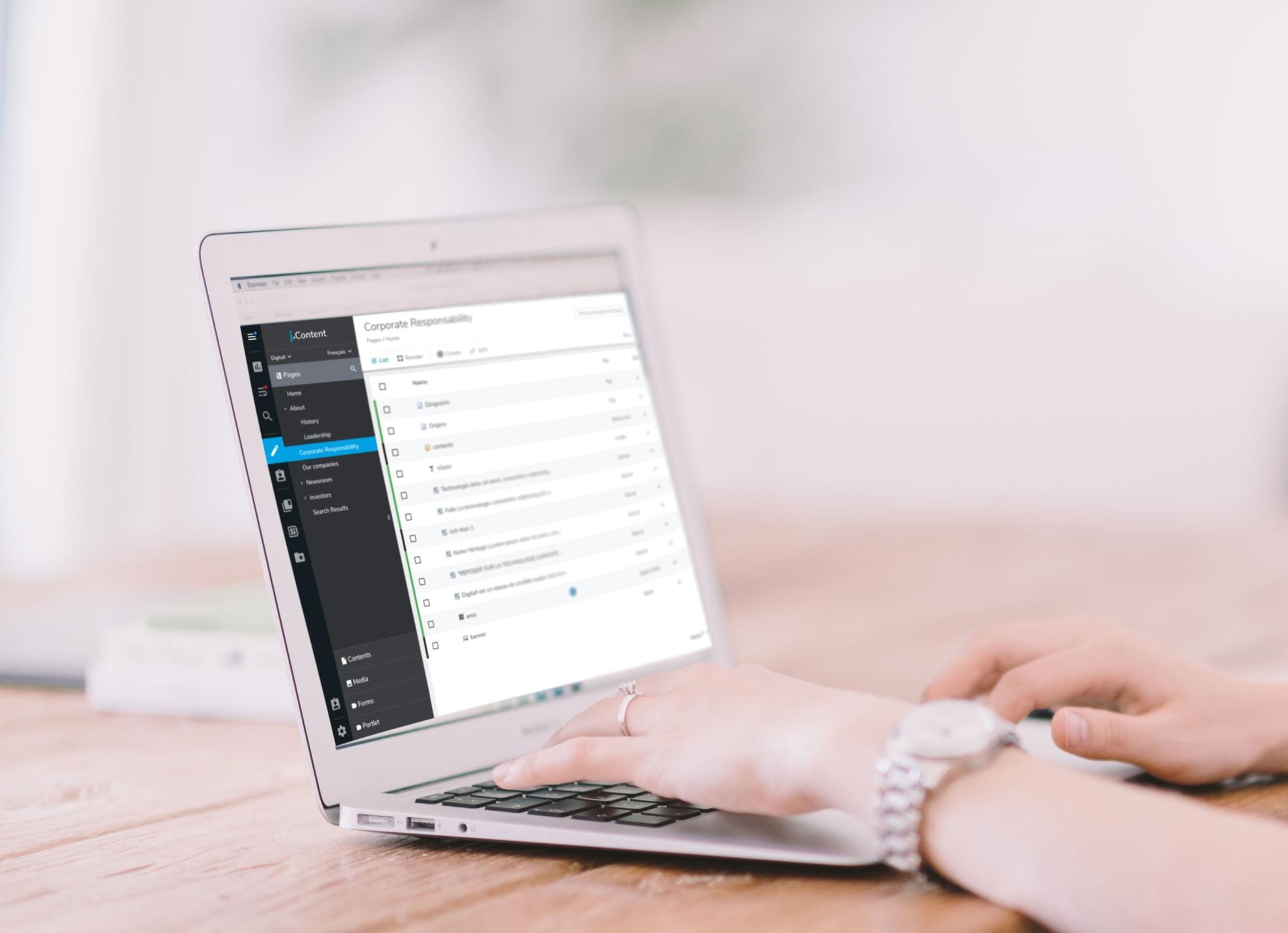 Effortless experiences that customers love
Integrate jContent into your martech stack for frictionless customer interactions.
Connect jContent with your enterprise systems, ecommerce apps, social channels and more to give customers effortless experiences, everywhere.
Enable secure social logins for simple user experiences across web, mobile and digital apps.
Refill forms with data from social channels and enterprise systems to make things easier for your visitors.
We make WCM simpler
Simplify content creation and editing with proven workflows and more content reuse.
Edit content, add/remove components or move them around across webpages. Easily edit images directly in jContent and reuse them across your site.
Use compare mode to view existing and edited content side-by-side.
Include comments for your reviewer to provide context.
Auto-check links and easily manage vanity URLs.
Streamline processes with your own validation workflows.
Quickly build engaging microsites and landing pages for new campaigns with pre-built templates. Easily retire them once your campaigns end.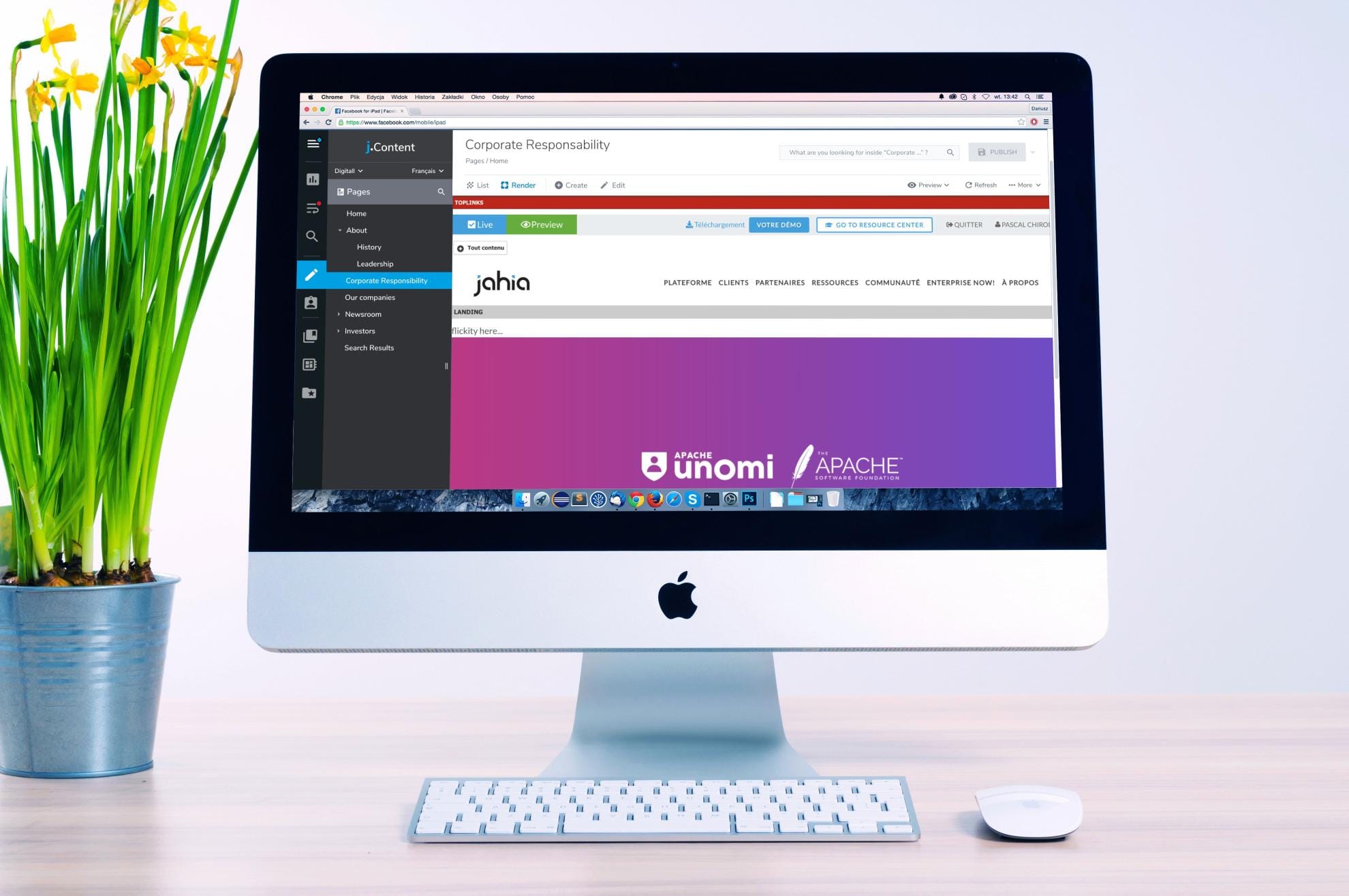 Don't search, find
Give your customers a Google-like search experience on your site.
Pre-integrated federated search helps customers stay on sites longer, because they easily discover content that informs their journeys.
Visitors quickly pinpoint what they need with multiple intuitive filters.
Promote new content to the top result with easy- to-use boosting for better promotions.
See all product features