Headless CMS: Jahia Reviews The Best Headless CMS of 2021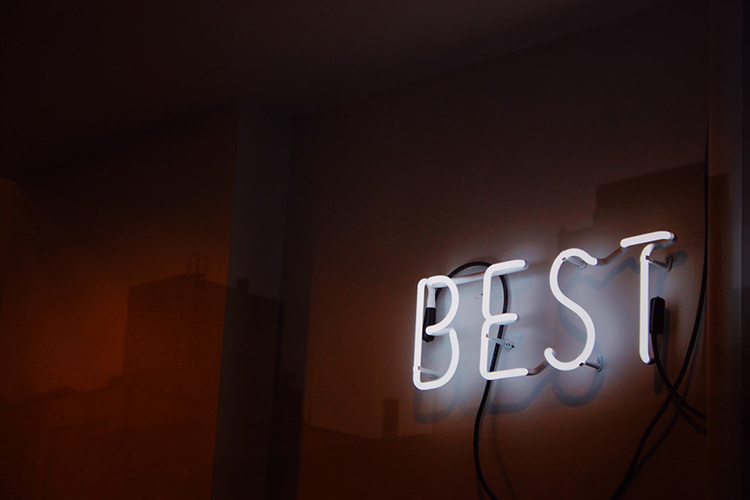 A headless content management system (CMS) is an invaluable tool for companies looking to provide their audiences with better digital experiences. With a headless CMS, you have a flexible solution to create, manage, and distribute high-quality content across all your digital channels.
In this post, we'll examine some of the best headless CMS solutions on the market and how they can help your business grow.
Here's what we'll cover:
A headless CMS is a type of content management system where the backend content repository is separated from the frontend presentation layer. The frontend of a CMS is generally referred to as its "head." Therefore, removing the head makes it headless.
The backend of the system is responsible for managing and storing content while the frontend of the system handles its presentation. With a traditional CMS, these two components exist in the same system.
Unlike a traditional CMS, a headless CMS does not require an attached frontend system. Instead, a headless CMS uses application programming interfaces (APIs) to distribute content. APIs can connect to any device or channel, including voice assistants and wearable technology.
The API-first approach to headless CMS starkly contrasts with traditional monolithic CMS platforms like WordPress and Drupal that rely solely on pre-made templates. With a headless CMS, organizations have greater flexibility in creating omnichannel experiences that are optimized for each touchpoint.
Decoupling the frontend from the CMS and following an API-first approach offers several key advantages over using a traditional content management system. Here are some of the biggest benefits of using a headless CMS:
Content can be optimized per channel instead of following a single template

Developers are free to use the tools of their choice

Improved security

Better scalability

Easier third-party integrations

Faster time to market
jContent
The jContent CMS is part of the Jahia digital experience platform (DXP). Built to deliver omnichannel experiences at scale, the cloud-based solution offers an ideal balance of usability and robust functionality.
With the WYSIWYG editor, marketers can easily create attractive pages while previewing their work before making it live. jContent is fully customizable but also comes with a suite of professionally designed templates, enabling you to create captivating pages without needing to start from scratch.
The central repository provides a one-stop solution for storing and managing all your digital assets. You can manage multiple sites from a single dashboard and define user roles and permissions according to your business needs.
Jahia supports over 400 integrations with leading third-party service providers, allowing you to seamlessly connect your headless CMS to your other systems.
Contentful
Contentful was designed to help organizations modernize their tech stack to bring omnichannel digital experiences to market faster. The software follows a cloud-native, API-first architecture to make structured content programmable across digital channels.
Butter CMS
Butter CMS is an API-first headless CMS solution built to help organizations across verticals manage content at scale. Through the global Content API, you can easily plug the CMS into your existing tech stack. Content is distributed over global content delivery networks (CDN) to ensure sustained performance and availability.
Contentstack
Contentstack is an agile headless CMS built around a suite of RESTful APIs. With the intuitive user interface, business users can create great digital experiences faster. Developers can leverage the frontend agnostic framework to develop a site or app with their preferred framework and SDKs.
dotCMS
dotCMS is an open source headless CMS built on a flexible API-first infrastructure. With WYSIWYG and drag-and-drop editors, business users have complete control over creating digital experiences that users will love. The software makes it easy to create personalized campaigns that are connected across all your channels.
Core DNA
The Core DNA headless CMS is part of the company's digital experience platform. Marketers can use the rich text and HTML editors to create and preview content before distributing across channels.
Sanity
Sanity is an open source CMS built on JavaScript and React.js. The software allows teams to collaborate in real-time using the multi-user editing functionality. With the Content Lake, structured content is stored in the cloud and accessed using the Sanity API.
GraphCMS
GraphCMS is a headless CMS based on the GraphQL data query language. With a robust suite of GraphQL APIs, companies can host their content in the data center of their choice and rapidly deliver it across channels using fast edge CDNs.
Netlify CMS
Netlify is an open source CMS built on React. The software is designed to be used with any static site generator, helping to boost the speed and scalability of your web project. Content is stored in your Git repository, giving you the ability to update content directly in Git.
Magnolia
Magnolia is an open source headless CMS designed to balance an intuitive authoring interface with robust enterprise features. The CMS supports multiple API protocols including REST and GraphQL. There are various out-of the-box delivery endpoints allowing you to quickly deliver content where needed.
In today's omnichannel world, experience is king. With the jContent CMS, you have a flexible, scalable, and highly customizable tool for delivering your audience the experience they expect.
Contact us today for a quote and to see how jContent can optimize every step of your customer journey.
Back