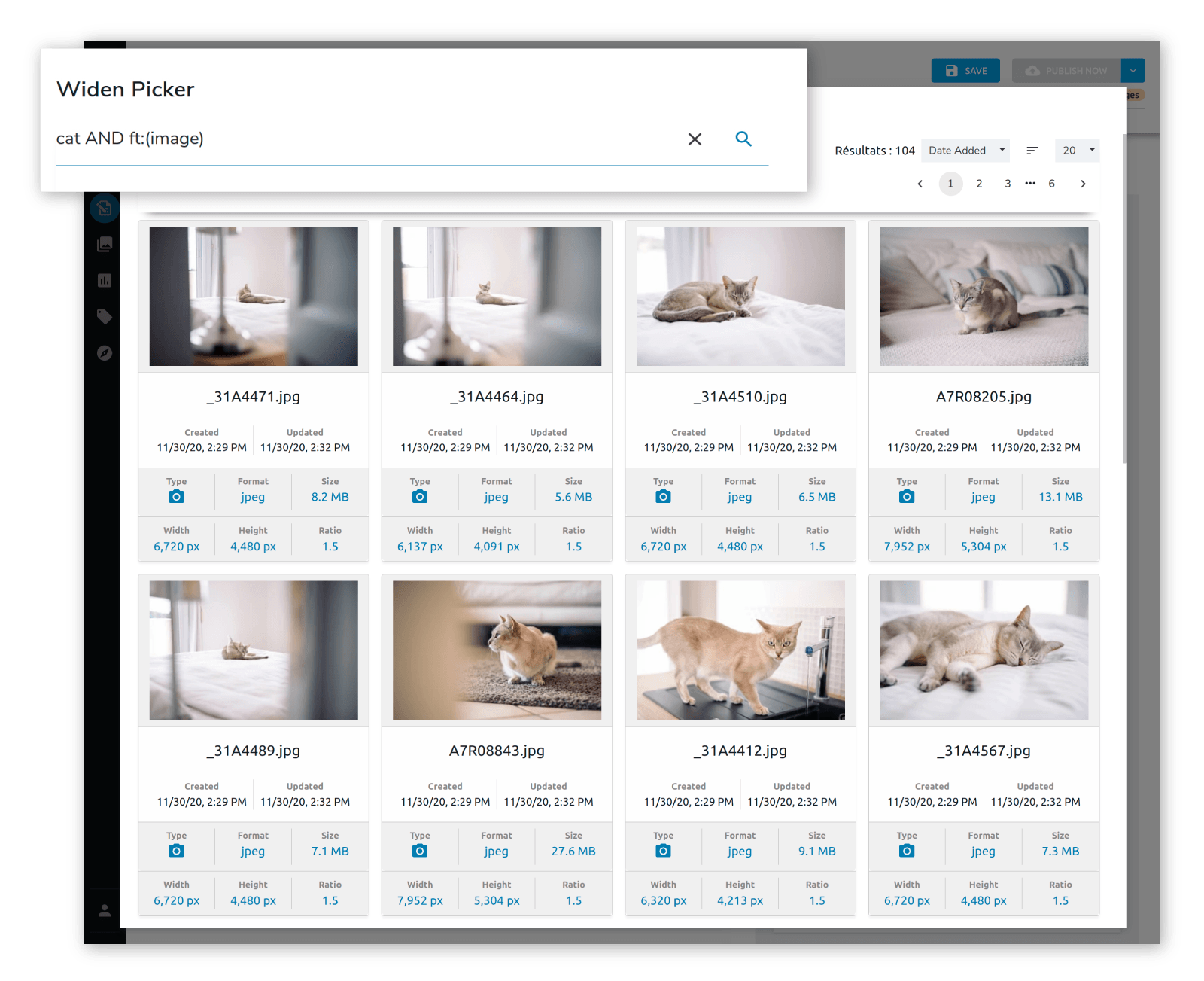 Simpler Asset Management
With Jahia jContent
Jahia allows you to apply Widen's DAM capabilities into our award-winning DXP, giving you the ability to search and add digital assets from one easy-to-use UI. That means better accessibility, quicker application, and less duplication.
With Jahia, you're always using the latest version of your Widen content thanks to always-active APIs and a custom image picker. You can further apply your Widen asset metadata directly into Jahia's CMS to extend it across user site searches, logins, and more.
Why Jahia + Widen?
Jahia is a Digital Experience Platform (DXP) built to act as the backbone of your entire marketing technology stack. Because of our flexible architecture, cloud infrastructure, and wide integration capabilities, we are uniquely built to help you take full advantage of your Widen content:
Full control over both your Widen and Jahia assets from the same UI

Dynamic image resizing, ensuring lighter and faster pages

Real-time integration, ensuring your Widen assets are always up-to-date

Asset analytics so you can evaluate and optimize your content for specific audiences
Let's Talk
Get in touch to learn more about the partnership.