Technology companies face a high bar when it comes to providing digital services. Whether it's a customer portal, partner interface, or a virtual employee workplace — users expect a top quality, engaging experience.
Jahia offers a robust digital experience platform for your team to efficiently build, integrate and manage web portals. Designed for scale, Jahia enables brand-consistent, personalized experiences by pulling data from across your technology stack — increasing the digital agility of your workforce and providing a consistent service for your customer & partner networks.
Digitize your Enterprise with Flexibility
The aim of digital transformation is to provide a top-tier online experience for your users – both external and internal. Marketing needs the means to drive better engagement with leads & optimize conversion rates; Sales needs a support portal to help field requests from partners and customers - the business needs an intranet where they can store the latest strategic plays and campaign resources. With Jahia's Digital Experience Platform (DXP), businesses leverage a single solution to provide these touchpoints.
Digital experiences built on Jahia are centralized on a single, secure instance with flexibility for both IT and business users. IT is given the freedom of a modular architecture and the ability to easily authenticate the login process, whereas business users maintain complete control over WYSIWYG content creation & management.
Add the ability to build user profiles, segment, and personalize, and you'll be able to succinctly create a range of web portal solutions for a broad spectrum of digital services.
More about Jahia DXP
Virtual Office
A virtual space for employees can enhance cohesion — especially for globally-distributed teams. Whether it's centralizing an HR services portal, or providing dashboards to sales reps — a coordinated & collaborative approach to workflows and resources makes for a more productive team.
DXPs offer a solution that unifies disparate systems into a cohesive user experience. Jahia provides tools which make embedding third party application processes or frameworks simple, with the scalability to leverage the solution across every department — whether it's Finance, HR, Marketing or Customer Support. A single easy-to-manage solution also makes it simple to deliver a consistent look and feel.
Jahia also tracks data points across your technology stack so that you can tailor each employee's unified portal experience, surfacing only the information & processes relevant to their role and providing quality-of-life enhancements such as form pre-fill.
More about personalization
Omni-Channel Experience
New digital channels are cropping up faster than ever — each offering an opportunity to engage with customers and leads.
Maybe a customer community has formed on Twitter, or there's a big push internally to be able to access the employee portal via voice search. A DXP empowers you to break into new channels faster. A connected and flexible tech stack means you can be there, on brand, no matter the channel.
Jahia DXP makes it simple to embed third party applications, web services and data points. Our solution has an open GraphQL API, which means that no matter the application delivery framework for your web portal — IoT, Progressive Web Apps (PWAs), Voice Search — the content and services delivered by Jahia will be readily accessible.
More about omni-channel delivery
The integration and ease of use has been great. Really easy to do. And we've done a lot of integrations.
– Jessen Wehrwein, VP of Corporate Communications, MACOM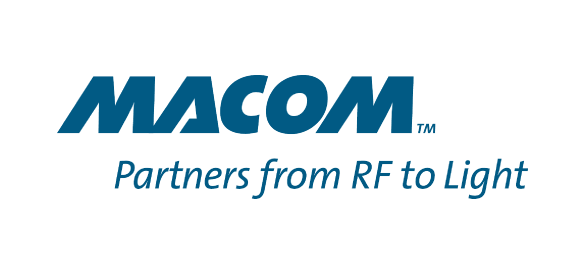 READ THE CASE STUDY
Tech Use Cases
HR intranet

Employee resource portal
Customer self-service portal

Integration engine
Platform Highlights
Create, Manange, Engage
Create custom content types or use one of our nearly two hundred out-of-box modules to scale rapidly. Manage it all with our enterprise-grade Digital Asset Manager (DAM) and deploy across your portals, intranets, websites and apps to engage with your stakeholders on the digital channels relevant to them.
Content + Data
Content is key, but it's only half of the equation. Leverage our embedded experience manager to get the most out of your content — with personalizations, score plans and segmentations driven by user profiles that capture behavioral, geo-location and session data.
IT & Business In Harmony
IT doesn't need to be the main force when encouraging uptake of a new web portal solution. Let them be the data model masters, while non-technical users such as Marketing or Sales leverage StackConnect — our no code integration platform that connects to 400+ of the most popular business applications. If you couple this with our complete set of WYSIWYG editor tools, every LOB has exactly what they need to execute effectively.
Highly Searchable
Jahia's search capabilities are cutting-edge, built using the GraphQL and ElasticSearch frameworks. No matter if it's a rep looking for the latest sales play or a partner looking for a specific support ticket, Jahia will surface them with our Augmented Search function.