Digital Accessibility – The First Step Towards Personalization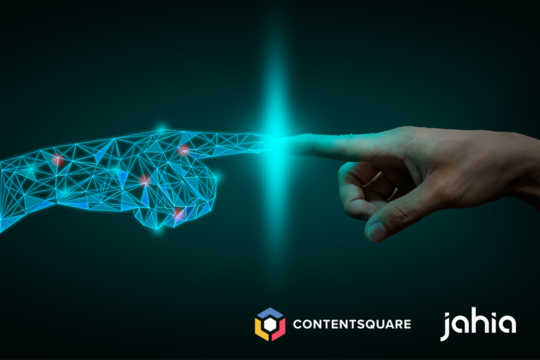 So, you want to improve your model for winning and keeping customers? Did you float the idea of personalizing the customer experience? You're on the right track! But did you know that the first step towards personalization should involve your website's accessibility? Were you thinking more along the lines of A/B testing? Segmentation? Customer data? If so, don't panic! One doesn't preclude the other. Let's take a closer look.
Meet Paul. Paul could benefit from a totally personalized experience on your site based on the data retrieved by your marketing tech stack. But what's the point if Paul is color-blind and your site isn't adapted to his needs? This is why accessibility should be your first step when you start down the road of personalizing the customer experience. It will prevent you from slamming the door of your website, portal, or app in Paul's face, shutting out him and more than a billion other people.
One billion*. That's how many people across the world have a disability that impacts their use of the internet. This mind-boggling number soon comes into focus when you realize that, worldwide, one in twelve people are color-blind and one in ten are dyslexic. There's color-blindness, hearing loss, dyslexia, autism, and other visual, auditory, physical, and cognitive conditions besides, and those affected can find themselves struggling on the web as 70%* of digital content is inaccessible to them. This appalling fact logically results in 71%* of users with specific needs leaving a website they find hard to use.
At Jahia, our mission is to help organizations optimize their digital experiences. With this in mind, along with the many reasons given above, we recommend the Contentsquare Accessibility module to our clients. This accessibility module developed and managed by Contentsquare can be deployed on Jahia sites to enable visitors to adjust the website's appearance to their specific needs. This gives them the chance to configure certain properties (like text size, font, and contrast) or use text-to-speech to read selected text aloud. Pre-configured profiles are also available for the most common conditions to improve the visitor experience in no time flat.
You lose 30%* of your potential audience when your website is inaccessible to people with disabilities. In addition to the moral obligation that everyone ought to feel, there is a real case to be made for business. And there's no reason to wait: easily implemented solutions already exist. It's time to take the first step towards offering personalized digital experiences to your visitors by making your website universally accessible.
*Figure quoted from The Digital Accessibility Handbook by Contentsquare.
Check out The Digital Accessibility Handbook by Contentsquare to create the best digital experiences for everyone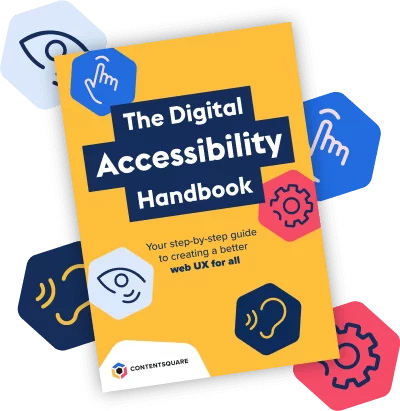 This practical guide on digital accessibility offered in partnership with Contentsquare covers:
Understanding the various conditions that can impact internet users as they surf the web
Learning to create better user experiences for everyone
Following a checklist to ensure digital accessibility on your website
About Contentsquare
Contentsquare enables companies to improve digital experiences on their apps and websites (optimized for PC or mobile).
Their technology collects billions of mouse movements and mobile interactions to analyze user journeys, identify friction points, measure the performance of content (text, images, video), and compare the impact of pricing and product relevance. Contentsquare converts the data into recommendations, so that businesses can prioritize their decisions and boost both conversions and sales.
Founded in Paris in 2012, Contentsquare also has offices in London, New York, San Francisco, Munich, Tel Aviv, Tokyo, and Singapore.
Today, Contentsquare is assisting more than 750 companies in 26 countries to offer a better digital experience to their customers.
Contentsquare is on the Next40 list, a ranking of the most promising startups in France.
To learn more, contact Contentsquare.
Back