Digital Portals are no longer static, authenticated web pages. Policyholders expect to be able to review and update their entire coverage portfolio online — without needing to call in or schedule an appointment.
For agents, portals are a powerful tool to improve the customer experience & upsell additional services. Customers are given a personalized digital experience they can log into at any hour, and as an agent, you have complete access to a client's insurance profile. Having access to their profile information means you can provide a service that's tailored to their specific needs.
With Jahia, insurance providers can quickly create a consistent, data-driven experience across a digital insurance ecosystem - for policyholders and agents alike.
Complete Policy Oversight
Creating a self-service policy portal that offers a broad range of policy functions is crucial to customer satisfaction. Accessing, reviewing, and modifying policies online needs to be easy. Jahia's DXP consolidates disparate back-end systems into a unified platform so that client portals deliver a consistent and complete experience.
Our HIPAA compliant experience manager stores all relevant information and data points to each individual customer. These customer profiles can then be used to deliver a singular, customized portal experience to your clients.
More about Jahia DXP
Power to the Agents
Agents and Brokers can leverage Jahia's underlying DXP to recommend new insurance products tailored to the client's customer profile. The DXP stores customer records, segments, score plans, and any number of custom data points. With our no-code integration platform, StackConnect, secure access to health records or the latest CRM data is readily available so agents always have the most relevant insights. Having this information in the hands of the agents helps to increase upsell potential and ensure a client's digital experience is relevant and valuable.
More about personalization
Integrated & Modular Architecture
Whether it's accessing a database to attain the actual cash value of a vehicle, or assessing secure medical history to offer a personalized policy quote — in order to offer a broad range of insurance services, providers require access to multiple applications, some being custom-built applications.
That's why Jahia specializes in enabling you to build out custom functionalities to connect legacy and/or disparate systems. You can leverage our application-embed framework to create an insurance ecosystem that, no matter its technological architecture, can offer a seamlessly consistent service at scale.
More about modular development
[Jahia] offers our webmasters a very good user experience, which contributed to a significant reduction in our webmastering costs.
– Fabienne Quénec'Hdu, IT Engineering and Services Manager, CovéaTech, Covéa Group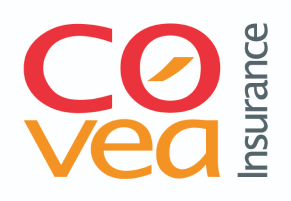 READ THE CASE STUDY
Insurance Use Cases
Customer self-service portal

Agent interaction management
Virtual office space

Integration hub
Platform Highlights
Tailor Products to your Clients
Our underlying DXP provides comprehensive user profiles. Profiles can be actively used by agents to engage with clients and offer personalized quotes, passively via the embedded web portal content to tailor recommendations on new insurance products, or for user experience enhancements like form prefill.
Augment your Search
Jahia's search capabilities are cutting-edge, built using the GraphQL and ElasticSearch frameworks. No matter if it's searching for property details or a client investigating a new life insurance policy, Jahia will surface relevant results with our Augmented Search function.
Data-Driven Form Engine
Jahia comes with a complete form creation tool, so you can quickly craft tailored policy workflows and capture information. Data captured through these forms is stored in the DXP and can be used for personalization or to inform agents of inquiries.
Built for Scale
A single Jahia instance can handle hundreds of diverse sites with thousands of active users — scale a visually & functionally consistent experience across portals, websites , voice, IoT apps, micro-sites, and more for both client and agent experiences.