Jahia's Portal Management Guide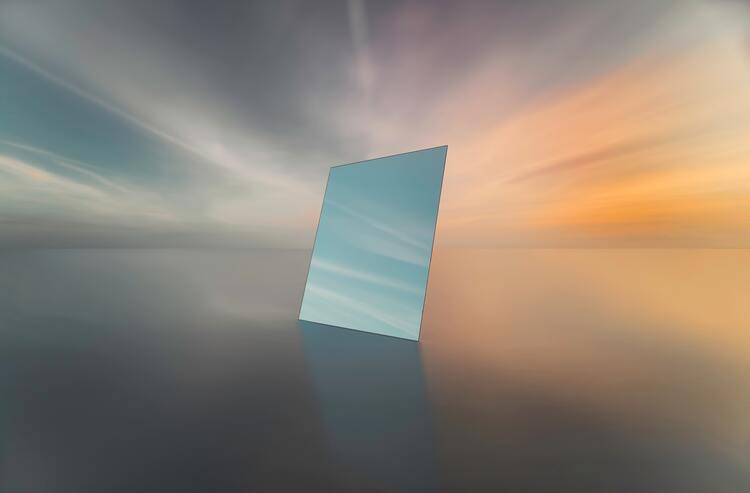 Jahia is the only DXP that truly empowers you to deliver personalized journeys powered by customer data
Learn how here
Web portals give organizations a unified interface to consolidate content and applications. While they originated as a means to improve security and provide ease of access to users, they have evolved into personalized digital experience platforms (DXP), built to provide an optimized customer experience. Today's businesses need a comprehensive set of tools to manage all the features of these modern web portals.
In this post, we'll examine how you can use portal management systems to seamlessly manage web portals and all their underlying applications.
What is portal management?
Businesses that want to maximize the value of their web portal require a solution they can manage on their own, without the need of an external developer. This process is known as portal management. With portal management, a company can create and maintain the applications and resources that comprise its web portal.
Some of the key features that enable organizations to manage their own portals include:
Built-in content management system (CMS) or a connection to an external CMS
Pre-built templates
Drag and drop page builders
User permissions
Document management tools
Project management tools
Workspaces
Portals vs websites
At first glance, portals and websites may seem identical, but there are some fundamental differences between the two. Websites are accessible to anyone with an internet connection. They are designed for a broader audience, and content is usually available without the user having to log in or create an account.
Web portals cater to a specific group of users. Most require users to log in to access content and services. Users receive a personalized experience based on their permission level and the design of the portal. They are usually able to customize their own experience to better suit their needs.
Today there are increasing similarities between web portals and websites as each takes on some of the functionality of the other. For example, companies can use DXPs and other personalization software to create unique experiences for their website visitors. Similarly, web portals can have pages that are accessible to everyone without a required log-in.
Why are portals important?
As companies embrace digital transformation, they need a seamless way to engage their customers. Web portals provide an integrated solution to present customers and internal users with the information they need. Portals are highly customizable, allowing organizations to configure their setup according to their specific use cases.
Here are some of the key benefits to using a web portal:
Improved security with a single sign-on for business applications
Teams can collaborate more efficiently with workflow automation and better file sharing
Clients can access information in real-time from a variety of devices
Consistent branding across applications
Reduced maintenance costs due to consolidated applications
In addition to these benefits, organizations may have industry-specific reasons why they need a web portal over a website or disparate collection of applications:
For example, insurance companies. Their policyholders need the ability to review and update their coverage online. Providing this type of sensitive, personal information requires a web portal with HIPAA-certified security. Insurance provider portals offer this functionality, along with centralized customer profiles that agents can use to better serve their clients.
Another example is tech companies. They must provide the very best digital experiences, whether it is a customer-facing application or a virtual workspace for their distributed teams. Secure portals for tech companies give these organizations the ability to meet the expectations of internal and external stakeholders.
Which platform is best for a portal?
Good portal software gives organizations the ability to easily create access points, organize data, and integrate applications. There are a variety of methods organizations can choose for deploying their portal solution.
You can get a commercial off-the-shelf platform with limited functionality, build your own portal from scratch, or take a hybrid approach where you use a SaaS portal software that allows for customization. The hybrid approach is the best option for most industries.
Solutions like Jahia include robust functionality, giving you the ability to build highly customizable portals with ease. You can craft your portal to suit your specific business needs and can enjoy a seamless development experience at a lower cost than constructing your system entirely in-house.
The platform is built on an open-source framework to offer ultimate flexibility. By building on the Java-based Apache Tomcat server, you can develop and deploy applications and seamlessly connect them to databases and other services.
Jahia's open-source portal solutions
Jahia's open-source portal solutions bring together disconnected backend systems to form a unified platform. By doing so, companies can create customer and client portals that deliver a consistent and complete experience.
The intuitive WYSIWYG editor streamlines content creation, allowing business users to create great experiences without IT assistance. The platform comes with over 400 out-of-the-box integrations and is compliant with various data privacy regulations, including GDPR and CCPA.
With Jahia, your team can work efficiently to build and manage web portals for all sorts of use cases. Whether you're building a government web portal, a self-service customer portal, or an employee intranet, we have all the tools to build the portal you need.

Back