Headless CMS: Paas vs Self-Hosted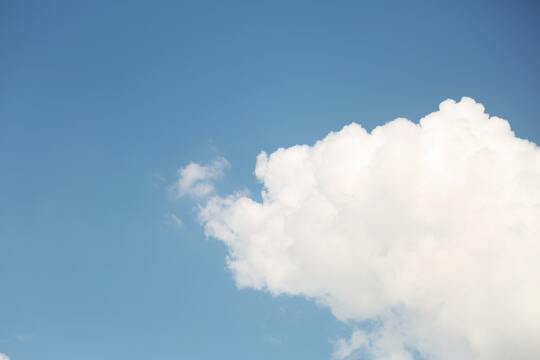 Jahia is the only DXP that truly empowers you to deliver personalized journeys powered by customer data
Learn how here
The first step to deploying your CMS is to decide whether to self-host the platform on your on-premise server or to host the platform in the cloud. For many businesses, the cloud is the most attractive option as it reduces the time and cost needed to get your headless CMS up and running.
There are several cloud hosting methods to choose from, each offering its own advantages.
In this post, we'll explain the differences between the various types of cloud-hosted CMS and why a PaaS approach is an ideal choice for many businesses.
Here's what we'll cover:
Cloud-based CMS
What is PaaS?
PaaS Examples
Advantages of PaaS
Other Cloud Service Models
Build your way with Jahia
Cloud-based CMS
As the name suggests, a cloud-based CMS is a content management system hosted in the cloud. Users can access the platform from various devices without having to download any specific software.
This frees businesses from the significant investment needed to set up on-site physical hardware. Ongoing maintenance costs are also reduced as you do not need to keep as much IT personnel on hand to ensure that everything works and is up to date.
Cloud-based CMS platforms provide greater scalability than on-premise platforms. This is because cloud hosting environments have much greater bandwidth than most organizations' physical servers.
The effect is amplified when you rely on a third-party service provider to handle hosting as their business predicates having the necessary infrastructure to support numerous clients at a time.
What is PaaS?
Platform as a service (PaaS) is a type of cloud hosting where the PaaS provider offers clients an online platform to develop and run different applications without having to maintain the platform's infrastructure themselves. Clients pay the service provider for the resources they need on a recurring basis and then access them over the internet.
The service provider supplies everything needed for application development including networks, servers, databases, storage systems, middleware, runtime, and operating systems. A PaaS CMS can be delivered through private, public, or hybrid clouds.
PaaS Examples
The leading PaaS providers are Amazon Web Services (AWS), Google, and Microsoft. These three provide a full range of cloud computing services including development tools, storage, databases, networking, mobile backend services, APIs, analytics, and security. The most popular examples of PaaS solutions include:
AWS Lambda
Microsoft Azure
Google App Engine
Heroku
AWS Elastic Beanstalk
jContent provides a great example of a cloud-based CMS following the PaaS model. The platform gives organizations a highly scalable, global infrastructure to deliver great experiences to any channel.
Advantages of PaaS
Delivering great digital experiences requires a CMS with an architecture that supports flexibility, agility, and scalability. With a PaaS, you can have a best-in-class infrastructure combined with the freedom to invest your focus into optimizing your digital experiences. Here are some of the biggest advantages to choosing a PaaS hosting model:
Less coding and development time
With PaaS, organizations can deploy new applications without having to build and maintain data centers and other infrastructure. PaaS development tools also include application components pre-coded into the platform, reducing the time it takes for developers to build on top of applications.
Reduced costs
Using a PaaS can lead to considerable savings over building on-premises or using an IaaS provider. The time required to build and maintain the core stack for your applications would result in serious development costs. With a PaaS solution, the pay-as-you-go model is much more affordable than the cost of owning and managing your own infrastructure.
Best-in-breed technology
For most organizations, the tech stack they could build internally does not compare to the level of quality that a PaaS provider can offer.
Other Cloud Service Models
PaaS is just one of the potential cloud service models your business can use to host and manage your CMS. Two other popular methods are SaaS and IaaS. Let's examine each of these models further and see how they compare to PaaS.
SaaS
Software as a service (SaaS) is a form of cloud computing where the service provider hosts and manages the infrastructure and any applications on behalf of their clients. With a SaaS model, clients do not need to download or install any software. They simply log into the provider's application on a web-based browser to access the platform. Users pay the provider a fixed subscription fee on a recurring basis.
SaaS platforms provide out-of-the-box systems that are easy to set up. Businesses can make small changes to the way the application works but overall have limited control over the software they use.
SaaS models are ideal for those looking for a readymade application from their service provider. If you want to customize your applications in any way, a PaaS model is a better fit.
IaaS
Infrastructure as a service (IaaS) is a type of cloud computing where the service provider supplies and manages IT infrastructure on behalf of their clients. With IaaS, the service provider hosts infrastructure components such as storage, servers, and networking resources.
These resources are delivered to clients through a wide area network (WAN) like the internet. Users are charged on a pay-as-you-go basis for the resources and services that they use.
You're probably thinking that IaaS sounds very similar to PaaS—and yes that is the case. The difference is that PaaS expands the IaaS model to also manage middleware and operating systems for their clients.
Build your way with Jahia
Cloud-based CMS are a proven method of managing omnichannel experiences at scale. If your business is focused on growth, your time and resources are best spent creating experiences your audience will love—not managing servers and data centers.
With a PaaS CMS solution, you benefit from the efficiency of having underlying infrastructure prebuilt for you with the flexibility to customize your applications as you see fit.
Find out more about Jahia's cloud-hosted services and how they are built to scale.

Back