Open Source Digital Experience Platforms: The Key to Great Customer Experiences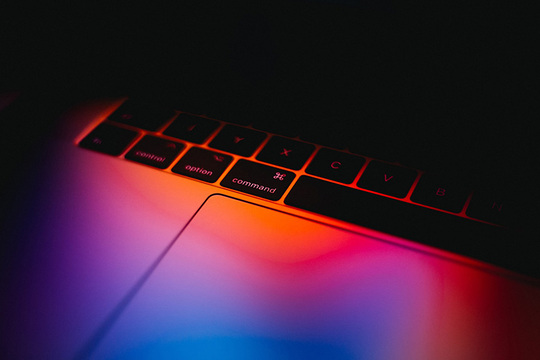 Jahia is the only DXP that truly empowers you to deliver personalized journeys powered by customer data
Learn how here

Open source digital experience platforms (DXP) supply businesses with the essential tools to meet the expectations of the modern consumer. Today's buyers expect a personalized experience that is consistent across sales channels. This requires strong data collection and cutting edge software. According to Gartner, 27% of marketers believe their current approach to customer data management is the key obstacle to a successful personalization strategy. In this post, we'll examine how your organization can benefit from an open source DXP and what to consider when choosing a solution.
Here's what we'll cover:
A digital experience platform is an evolution of the traditional content management system (CMS). The platform typically consists of a variety of components including a headless CMS, personalization engine, and a customer data platform (CDP), and often works alongside other components like a data management platform, marketing automation software, and a customer relationship management (CRM) system. The different layers of functionality can exist in a single solution or as a suite of products that work together.
The need for DXPs has grown as businesses require a more effective way to use their customer data to create great digital experiences. A traditional CMS is designed to handle web content management for a website alone, making it unaccommodating to future channels. DXPs offer a flexible solution for content and digital asset management at scale. Here are some of the main advantages of using a DXP:
Optimize the customer experience across touchpoints
A DXP allows you to spread content to any number of digital channels including commerce platforms, mobile apps, IoT devices, kiosks, and more. Because DXPs follow an API-first approach, you are able to create unique frontend experiences for each of these touchpoints. This enables you to make the most of your omnichannel strategy as the user experience is optimized on every channel.
Create highly personalized experiences
DXPs leverage behavioral data to create highly personalized customer experiences. You can define rules to create audience segments based on variables like location, pages visited, device type, and more. The DXP will then automate personalization by showing content to the audience segment based on their interests. This allows you to provide a truly individualized experience to each customer.
Flexible integrations
Built on APIs, a digital experience platform offers seamless integration with the other parts of your application ecosystem. This includes ERP systems, product information management (PIM) systems, marketing automation, CRM, and other digital marketing tools. With this flexibility, you are able to adopt a best-in-breed approach to building your technology stack.
With an open source DXP, you have the ability to access and modify the software's code. The software could be a community project created and managed by a team of distributed developers. Or, it could be commercial open source software (COSS) offered by a SaaS provider. These DXPs are distributed under a licensing agreement that determines how you can share and modify the software.
With a proprietary DXP, you are unable to access or modify the source code. The solution provider maintains complete control over the platform and is responsible for any updates and ongoing maintenance.
Open source software is popular at the mid-market and enterprise level as it offers more flexibility than a proprietary solution. These companies have unique use cases, making it rare for a one-size-fits-all, out-of-the-box solution to meet their needs. Here are some of the key advantages to choosing an open source DXP:
Open source fosters agility
An open source DXP makes you more agile as you are able to implement changes as they are needed. If a vendor does not offer certain functionality, you can create it yourself instead of waiting and hoping for the vendor to deliver.
Open source improves security
With more eyes on the codebase, vulnerabilities in open source software are quickly exposed and addressed by members of the community. Additionally, your own internal team can add any additional security needed to fit your use cases. With proprietary software, only the vendor can make security changes. As a result, it often takes longer to find and address issues.
Open source speeds up innovation
Open source solutions have active communities that consistently work to enhance the quality of the software. This leads to faster innovation as members of the community can build on the contributions of others. While proprietary solutions work to continually move their products forward, they simply can't keep up with an open source community.
Any business looking to create a fully connected customer experience can benefit from a DXP. When deciding whether to adopt a DXP, you should assess how it will serve the future growth of your business. Make a digital experience roadmap of where you want to go and the type of customer journey you want to create. Ask yourself: do you already engage with customers across different touchpoints or do you require a digital transformation to fully become omnichannel?
It is important to clarify the specific use cases for the technology. Who will use it and what will their workflow be? How will the DXP allow them to improve the customer experience with greater efficiency? You must also consider what components in your technology stack will need to integrate with the DXP and how challenging that will be. By answering these questions, you'll be able to find the best solution for your business.
Data and content are the cogs that allow organizations to create rich, personalized experiences. Jahia is the only digital experience platform that seamlessly brings the two together so that these experiences can be delivered quickly and at scale.
Powered by our open source customer data platform (CDP), the jExperience personalization engine offers a single solution for collecting customer data and tracking and segmenting your target audience. The flexible API-driven architecture allows you to connect the system to the tools you love most. No matter what technologies or new digital channels emerge, your business can swiftly add them to your digital strategy.
Learn more about Jahia's open-source customer data platform and how to turn your existing CMS into a DXP.
Back