5 steps to set up a site factory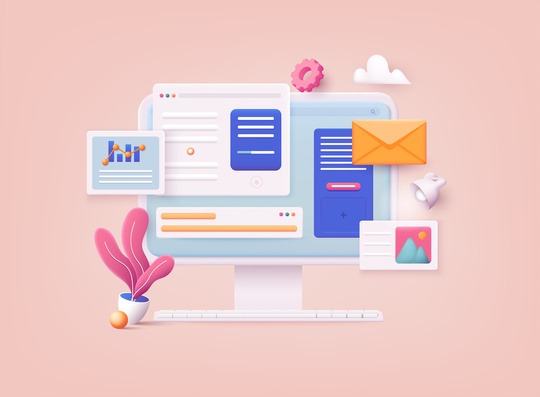 Jahia is the only DXP that truly empowers you to deliver personalized journeys powered by customer data
Learn how here
Is your business evolving? Do you have new content management needs? Are you wondering how to deliver experiences that are consistent with your brand's image as your communication channels multiply? The Site Factory may be the answer to your questions!
What is a site factory?
It is important to start by explaining the difference between a multi-site structure and a site factory, two concepts that are often confused. We talk about multi-sites when a content management platform (CMS) is able to manage a multitude of heterogeneous sites. These sites can be intranets, institutional sites or even event sites that all require a specific architecture. On the other hand, a site factory allows you to create a multitude of sites based on the same structure.
We can therefore define a website factory as the set of technical processes and methodologies allowing to design, produce and put online websites from a base of functionalities defined in advance.
Why create a site factory?
A site factory is very useful for large groups because it allows them to pool the development of the sites of their franchises or subsidiaries from the same infrastructure. The employees thus have access to a standardized base that allows them to deploy sites simply, quickly and at a lower cost according to their specific needs. This speed of deployment is due to the autonomy of users, who have the flexibility to establish their own content publishing strategies, and the ability to deploy sites easily, without the help of technical bodies.
Steps to implement a site factory
Before you start developing your site factory, you need to know what type of structure your company needs. Each site factory has different specificities and architecture, define yours by following these points of analysis:
1. Define specific user needs
The needs of the future users of your site factory depend on their technical skills and their content publishing frequency. For example, the marketing team of a large group will want a flexible structure, able to give them freedom and autonomy in the creation and layout of content, while the manager of a franchise will prefer a simple structure with predefined configurations that do not require high page structuring skills. Depending on these parameters, your teams of developers will then be able to build the technical base of your site factory according to the profile of future contributors.
2. Establish a contribution strategy
Based on the usage of your business teams, you will be able to define contribution roles and manage editing rights for your site factory. For occasional contributions with little page creation, limited access to the platform's editing capabilities will not be disruptive, and will ensure the security of your digital environment. But for a marketing team that frequently adds new content to its site, it will be necessary to define a contribution role adapted to the modification and publication of pages with more free editing rights.
3. Develop content presentation materials
Once your contribution roles are defined, your technical team will be able to set up ready-to-use presentation templates modeled on the structure of your main site. They can then be edited by your contributors according to their needs. Coming back to the notion of "editing rights", a marketing team needs a lot more templates and configuration possibilities than a franchise manager. A marketer will want to be able to change the location of modules, add modules, and save the new page configuration he has created, while the franchise manager will prefer a template that is framed and simple to edit.
| | |
| --- | --- |
| | |
| Structured template | Template edited |
4. Content management
To fill your page templates, you need content. Some of your sites will probably contain the same content. But instead of recreating it locally, it would be simpler to have a base able to host all the content of the group in a unified way to be able to reuse it endlessly.
These features could then be useful:
Centralized multimedia sharing (use a source image on different pages/sites)
Content blocks shared by all sites: allows to modify content at the global level
Reuse of a module developed and deployed locally by everyone.
Interface to activate a module on different sites
5. Train your teams on your digital solution
It is important that your contributors stay engaged with your publishing tool and know how to create content easily. Providing documentation and tutorials based on your teams' roles is important. If this is not done, they will turn to other tools due to lack of skills, which will take you away from your content centralization strategy and the very principle of creating your site factory.
Jahia Solutions
Jahia is a flexible and extensible solution that allows you to create a site factory adapted to your company's structure and scalable as it evolves. Reuse and share content limitlessley with Jahia's platform !
If you want to learn more about this topic, request a demo today !
Back