4 steps to personalize your customers' web journey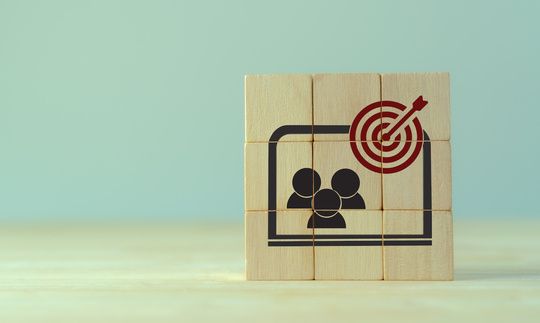 Jahia is the only DXP that truly empowers you to deliver personalized journeys powered by customer data
Learn how here
Jeff Bezos said "If you build a great experience, customers tell each other about that. Word of mouth is very powerful." This means that a bad experience can hurt your brand image and drive customers to your competitors. Personalizing your customers' experience by offering them content adapted to their needs is essential to capturing their attention and increasing conversion and engagement.
What is personalization?
Personalization is the use of individual behavioral data (demographics, browsing history, etc.) to target and/or tailor messages to consumers based on their likely needs at the time.
To be able to set up such a process, it is necessary to follow a certain number of steps to consolidate your technical base for personalization purposes, in order to be able to propose content that corresponds to the needs of your visitors.
1. Get to know your visitors
In order to personalize your customer journey, you need to know your visitor. However, if they have never interacted with your brand on your various digital channels, you will not be able to identify them and offer them the content they need.
You need to set up systems to collect data and get to know your visitors and identify them. Each interaction is an opportunity to collect data. This can come from your social networks, authentications via accounts created on your site, forms filled out, surveys submitted, your CRM or Marketing Automation tool, or even data exchange with your partners (third party data).
There are a lot of solutions to collect data, but often, all this information is scattered on several different technical silos. A CDP (Content Data Platform) allows you to aggregate all the data collected by your different systems via APIs, which will allow you to have a platform where all your customer data is centralized and thus have a 360° view of the digital activity of your visitors.
2. Create user profiles and segment your customers
Once you have gathered your customer data into a single ecosystem, you need to sort it and identify which data is most relevant in order to consolidate it and create accurate user profiles. You can rely on certain types of data such as session data, behavioral data, geographic data, business data, etc. to better understand your users' appetite for a particular content.
Thanks to this data, you will be able to highlight trends and create segments that will group together users with the same characteristics. This is where the game gets more complex, because a user can be part of several segments, which increases the combinations and implies having to propose content adapted to all the specificities of his profile.
Artificial intelligence can help you in this process through scoring or tagging methods. You can tag an action to tell your solution to add the user who performed it in a particular segment. For example, if you are an insurance company and one of your visitors has done a simulation to insure his car, you will tag this action as a proof of interest in car insurance, and then link it to the corresponding segment to be able to propose content adapted to the need expressed.
3. Deliver the right message
"Content is king", this quote from Bill Gates dates back to 1996 but is still true. Content builds trust and expresses brand personality to visitors, it is cost effective, sustainable and scalable. And to personalize the experience of your visitors, you need a multitude of content, which can meet a multitude of needs. Without content, there is no personalization.
The first step is to centralize your content, in the same way you have centralized your data. Aggregating your content in one place will allow you to have a complete view on your offer and to couple different contents together and create rich interactions between them. The tag system is again very efficient and allows you to link two contents dealing with the same subject together, and thus highlight one when the other has been consulted by a visitor.
How to personalize the customer experience ?
By showing them that you know what they need through personalized help or support !
Orient: guide your visitors to help them solve a problem and make a decision
Inform: show the benefits of your services and provide practical information
Help: today's Internet users don't have the time, help them to filter the overwhelming amount of information and optimize their search
Reassure: show your customers success with the use of your services and reduce the anxiety of future customers to make the wrong decision
Reward: let your loyal customers know you recognize them by offering them exclusive benefits
4. Analyze, test and improve
Customization is a process that works in successive iterations. Your parameters must be constantly evolving to adapt to market trends and user needs that are constantly changing.
Analyze the click-through rate, the duration of sessions, the time spent on a page, all the possible interactions that users have with your web content to understand what type of content works or not for a given segment. A decrease in engagement often means that your content is not up to date and that your customers' needs have changed.
Modify the content of your pages, adapt your offer to what visitors are asking for to always improve the user experience and facilitate the visit. Personalization is a never-ending circle that must always be fed if we want to reach our goals. Once again, being able to modify the different parameters of your personalization "rules" on the same interface will significantly improve your efficiency and results.
A DXP (Digital Experience Platform) is the best tool to aggregate data and content on a single platform and get a global view of your digital activity. Automatic dashboards and analytics will allow you to quickly analyze the results of your web content, test new strategies and adapt your content proposition for personalization purposes.
Template for defining use cases
You don't know where to start ? We have prepared a use case template to help you identify the actions you will need to take to achieve your different objectives. You will find a non-exhaustive list of examples followed by a concrete case to better visualize the interest of this exercise :
Use case in context :
Let's go back to our insurance example, our objective is to increase the number of car insurance subscriptions, that answers the "Why?". Our action will be focused on visitors who have done a simulation to insure their car: "Who?". We then want to highlight the content block concerning the different car offers ("What?") on the home page ("Where?") during the next visit ("When?").
Jahia Solutions
Jahia is a powerful DXP allowing you to connect all your different digital tools (CRM, Marketing Automation, social networks...) on the same platform and thus manage your data and content in the same place. Thanks to the CDP (Customer Data Platform) part of the Jahia DXP, you will be able to analyze the actions of visitors on your site and create user profiles. This is possible thanks to the software's algorithms that will generate statistical tables according to the tags and scoring rules you have previously set up. These analyses will allow you to combine your customer data with your specific content to meet the different needs of your users.
If you want to learn more about personalization, contact our team for a demo and see the software in action.
Back