Jahia is going Cloud first!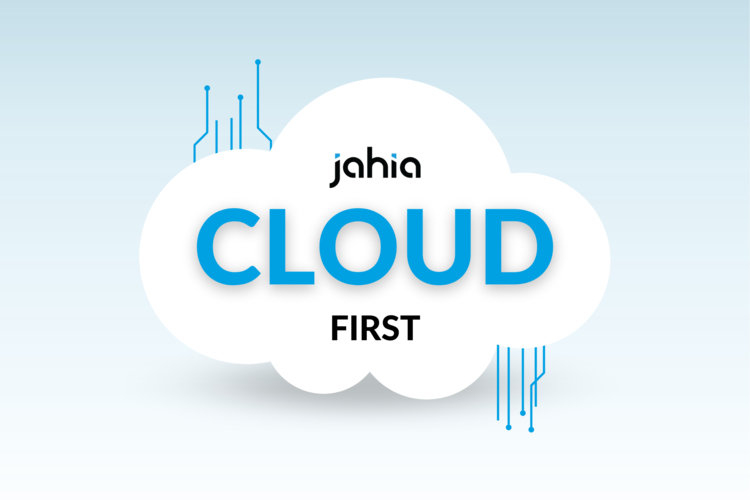 Reflecting on our Cloud journey
It has been five years since Jahia Cloud was launched, and it's been an incredible journey. We have hit major achievements such as moving most of our business to the Cloud, hosting extremely demanding websites, and achieving unparalleled ease of use that allowed all Cloud customers to upgrade to the latest and greatest version of our software without downtime or hurdles.
Hosting Jahia platforms on the Cloud shed a new light on how we could provide a better experience to all our customers: over five years, we have served over a billion page views and are now managing hundreds of websites. By tightly controlling performance, proactively intervening on environments when needed and by pushing security and bug fixes when necessary, Cloud customers have never spent less time on fixing and upgrading their environments, to focus on what really matters.
Jahia is now ready to switch to a new phase of the Cloud journey: becoming Cloud first.
What does Cloud first mean?
It means that our Cloud customers will benefit from features and quality of life commodities that are exclusive to Jahia Cloud. Such commodities include:
2-click Jahia / jCustomer / Augmented Search environment creation
Easy copy of production data to development or pre-production
1-click Jahia / jCustomer upgrade
The Support can troubleshoot issues in place without asking for log extracts
Real time access to logs and code performance metrics
And more exclusive features to come in the next few months
Being Cloud first also means that a more significant portion of the R&D effort will be dedicated to Cloud-only features. Providing platform-agnostic developments comes at a significant cost, and we feel that in some cases, we should favor higher quality of service provided over a narrower stack. Of course, features that are part of the core CMS and DXP experience will not be affected by this.
What does it mean for on premise customers?
We are still committing to the long-term support of on premise deployments as we know Cloud deployments aren't always an option.
Existing products and features that are supported on premise will remain supported, and you will still receive new platform and module releases at the same pace as before
In due time, we will likely reduce the scope of our supported stack (Operating system, JDK, databases)
Docker and Kubernetes are now considered the best deployment options for self-hosted organizations
They are hosted on Jahia Cloud
Jahia Cloud already hosts hundreds of websites and serves hundreds of millions of pages each year.
Considering a move to Jahia Cloud?
If you're thinking about transitioning to Jahia Cloud, our team can provide a free, no-obligation evaluation of your current environment and its suitability for the Cloud. If your technical environment isn't ready, we'll advise you on postponing the migration.
We provide hosting on multiple countries (AWS Ireland, AWS North Virginia and more to come) and sovereign European GDPR-compliant options (OVH France).
Schedule an upgrade assessment
Contact your Customer Success Manager now to schedule an upgrade assessment and explore the potential benefits of migrating to the Cloud!
Back