DXPs and the B2B Lead Funnel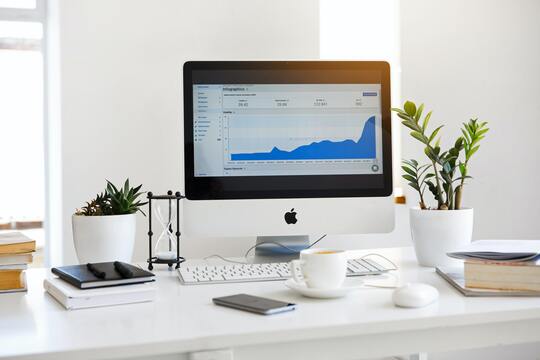 If you're a B2B marketer, you have a lot of things to worry about. At the top of that list, is generating leads and pipeline for your organization.
The simple truth is that many companies and marketing departments are being forced to do more with less. The reduction in customer spending we have seen across the board in 2020 has resulted in everyone tightening their belts and saving money for only the absolute necessities for their organization.
For the B2B marketer, that means your job just got a whole lot harder. How are you supposed to generate more leads – and, more to the point, better leads – when you're under the same resource crunch as all of your potential customers?
One answer could be leveraging the power of a digital experience platform (DXP).
DXPs are a necessity for creating personalized content that delivers true one-to-one experiences. While personalization helps pull people into your lead funnel, there is even more value in a DXP. Not only do they help feed your funnel, DXPs provide insights throughout the entire lead-nurture process.
Typically, a new lead will enter your funnel by engaging with your content, which leaves behind a data footprint. A DXP will take that data and then help you optimize future content so that it speaks more clearly to the lead's pain points. The data you collect is automatically stored as an event and placed into the prospect's visitor profile. Collect enough events and you'll start to get a better view about who your visitor is and what they want. Then you can assign interest tags, set goals, or even initiate a lead scoring plan.
DXPs do not just personalize content — they allow you to understand what makes your visitor tick. A DXP is built around integrations and is connected to all the other software that is used in the lead generation process. From your CRM to marketing automation, suddenly that visitor profile can be enriched with hundreds of data points all across your marketing stack, each one adding context and building a clearer narrative that is setting your sales team up for success once the lead is ready to be handed off to them.
With a DXP, your lead funnel becomes a living, breathing apparatus that can evolve with your organization, constantly feeding your pipeline with prospects that are as prepared to talk with you as you are with them. The best part, though, is that this is all built into the base design of a DXP — there's no additional development or resources required to take advantage of these capabilities in growing out your lead nurture process. Rather, all it requires is a desire to go beyond the basic level of personalization and truly engage the DXP in all levels of your funnel.
Want to learn more about how Jahia's DXP can enrich your lead generation process? Contact us!
Back