Choosing The Best Customer Data Platform: Top Vendors Compared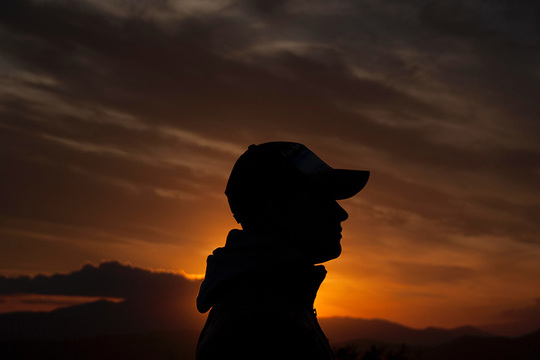 Customer data platforms (CDP) help solve several critical problems facing marketers and sales teams. Today's consumers expect brands to create exceptional experiences, tailor-made to each individual. Doing so requires high-quality customer data that can easily be used by your marketing technologies.
This presents a problem as customer data is often siloed across numerous sources, making it all but unactionable. CDPs provide a solution by gathering all customer data in a single place and making it accessible to your other systems. In this post, we'll examine the benefits of using a CDP and share our list of the 10 best customer data platforms available today.
Here's what we'll cover:
A customer data platform is a software solution that provides a centralized place for managing your customer data. CDPs compile different types of data from all your different sources and unifies it into a single customer database. Customer data includes first-party behavioral data as well as data from 2nd and 3rd-party sources. CDPs collect the data from customer relationship management (CRM) systems, marketing automation platforms, and websites. CDPs can also integrate data from data management platforms (DMP) and other data and business tools.
Each customer is given a profile that is updated to reflect interactions across various touchpoints. By unifying data from multiple touchpoints, the CDP creates a complete 360-degree view of each customer so that you can understand exactly how they are engaging with your business.
From data collection to segmentation and campaign orchestration, CDPs have a wide range of functions. The software is often built for ease of use and designed for marketers to use without the need for assistance from IT departments.
Let's look at some of the common ways to use a customer data platform:
Refining audience targeting for your advertising campaigns

Understanding the complete customer journey

Serving as a data source for other marketing platforms

Improving retention by providing more engaging customer interactions
With an understanding of the software's potential use cases, you can begin evaluating different CDP vendors to find the solution that is best for your business. Here is our list of the best customer data platforms you should consider:
jCustomer
The jCustomer CDP is part of the Jahia Digital Experience Platform (DXP). Built with an open-source framework, the platform gives you the tools to make the most of your valuable customer data. Data is ingested from all different sources and can be managed in a centralized place with a user-friendly interface.
jCustomer automatically constructs profiles for your visitors and updates customer data in real-time. You can leverage machine learning and rule-based actions to trigger events and actions across your platform. jCustomer easily connects with your marketing automation software, CRM, analytics platform, and other tools to bring cohesion to your marketing tech stack.
A built-in connection to the jExperience personalization engine allows you to use your optimized customer data to create highly personalized experiences at scale. With affordable and predictable pricing, organizations across verticals can find considerable value from using the jCustomer CDP.
Tealium
The AudienceStream CDP is part of the Tealium Universal Data Hub. The software aims to solve the limits of data fragmentation by giving users a better way to incorporate their customer data when creating great customer experiences.
AudienceStream connects identities across channels and allows for real-time engagement with customers. Users can set up custom rules for defining customer profiles and the software comes with 1,300 pre-built integrations.
Treasure Data CDP
The Treasure Data CDP connects all your data points to create a single view of the customer experience. The platform provides the high level of functionality needed for enterprises to fully leverage the actionable insights gained from their first and third-party data.
Salesforce CDP
Salesforce CDP gives organizations a single source of truth to unify customer data across all touchpoints. With a user-friendly, drag and drop interface, marketers can quickly create audience segments to send customers the right messaging based on the stage of their buying journey.
Optimove
Optimove is a data-centric CDP designed to harmonize multichannel strategies, ensuring customers always receive the optimal message. You can leverage predictive customer analytics to create hundreds of highly targeted audience segments. The AI bot then goes through all the segments to automatically offer recommendations for optimization and engagement opportunities.
Blueshift CDP
The Blueshift CDP is built to help organizations improve the efficiency of their omnichannel marketing. Users can track customer behavior across devices and integrate all signals from offline channels to create a unified, 360-degree profile for each customer. The software offers customizable AI, allowing marketers to create personalized experiences at scale.
Bloomreach CDP
Bloomreach CDP (formerly Exponea) removes data silos to unify all customer data into a single source of customer intelligence. It allows you to enrich customer data through AI and machine learning insights. With the ability to connect different touchpoints, you can optimize your omnichannel marketing strategy by sending personalized messages to customers through their preferred channels.
CaliberMind
CaliberMind connects your martech stack to remove the need for spreadsheets and other tedious data organization processes. The software uses chain-based attribution to determine an accurate value for each channel's impact on your customer journey. With a focus on the B2B market, CaliberMind comes with additional features geared towards lead generation and account-based marketing (ABM).
mParticle
The mParticle CDP gives you the ability to simplify your data infrastructure. Data is collected from various sources using APIs and SDKs and unified in the CDP database. You can connect the data to all your favorite tools through integrations and APIs. With data privacy controls, you can ensure you always adhere to compliance requirements such as GDPR and CPRA.
ActionIQ
ActionIQ unifies customer data and gives marketing teams the insights they need to build successful omnichannel marketing campaigns. It is designed to offer the speed and scalability required of any enterprise solution. You can ingest data as is without transforming to a predefined schema and the software can be directly integrated with your current tech stack.
Strong data management is necessary to truly understand your customers to create the experiences they desire. With a robust, easy-to-use platform like jCustomer, your organization can turn data into action to create an unparalleled customer experience.
Back