Prepare for the Headless CMS Revolution
Agile Content Management
A next generation content management system (CMS) takes the utilization of customer data to the next level in order to personalize user experiences.
Headless technology and microservices are already revolutionizing content management. Is your company ready for the revolution?
Download our report, Why Headless CMS and Microservices are Synonymous with Hyper Agility in Content Management, to learn more and ensure you have the correct systems in place.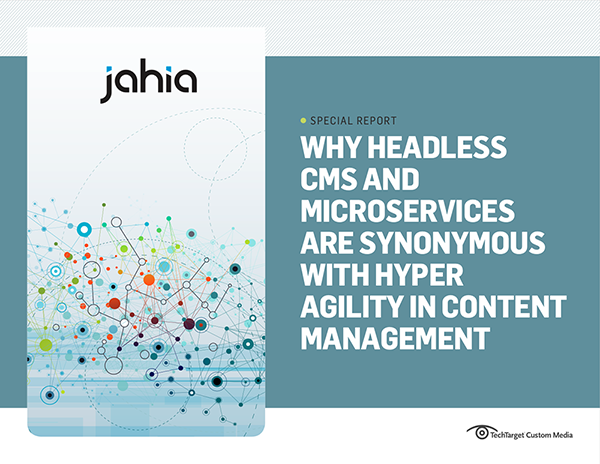 Download the report
Complete the form to receive a digital copy.