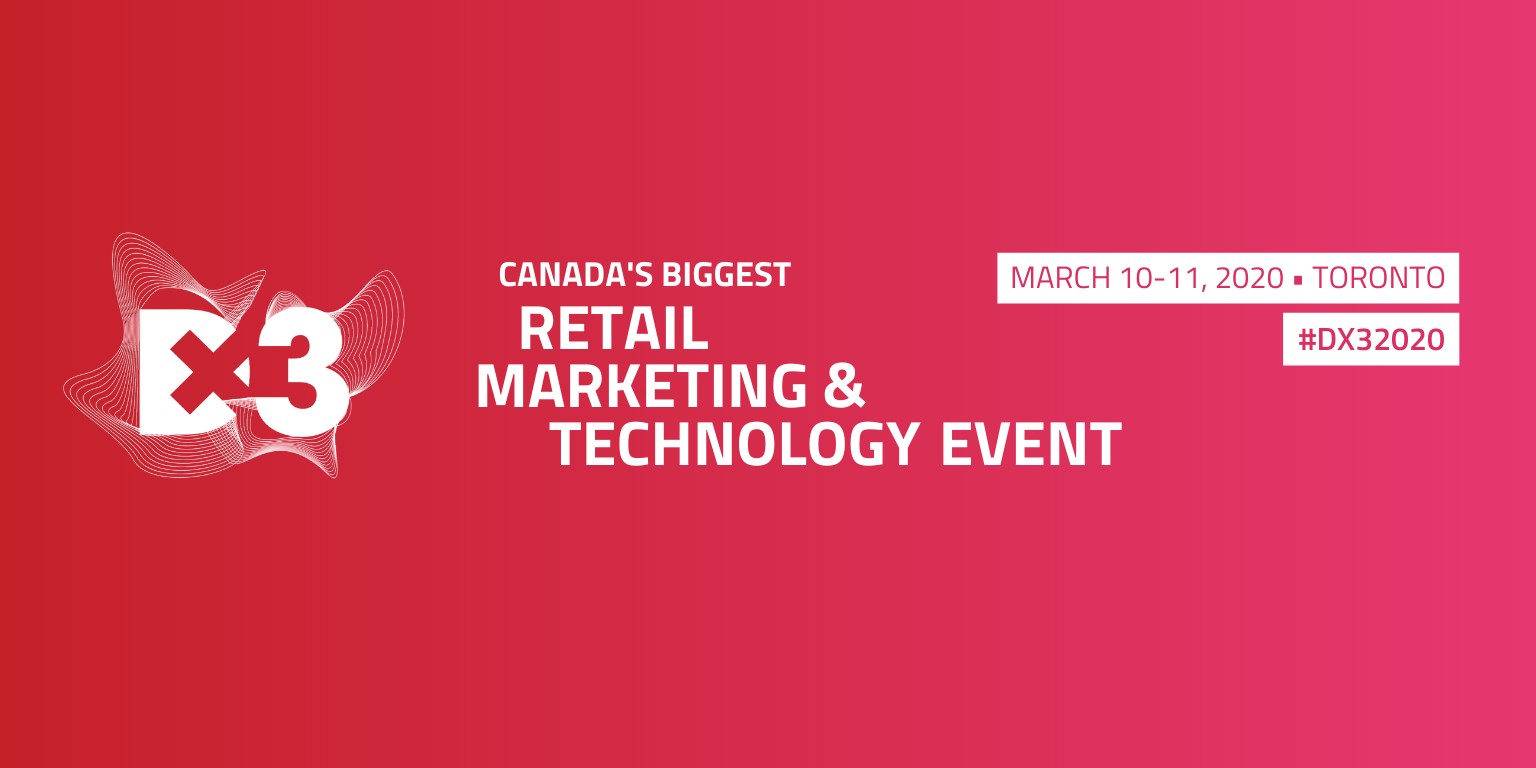 Dx3 Canada
Sur site
10 - 11 mars 2020
Canada
This two day conference is packed with expert insights from leaders who shape the retail industry. Hear from some of the most innovative retail professionals as well as tech experts who help retailers do what they do best. This is THE place to be for anyone in the retail space who wants to move up in their career and grow their company.
‍
Check out the agenda and speakers!
Fore more information
B2B Online
Sur site
20 - 22 avril 2020
Chicago
B2B Online is where the top manufacturers and distributors meet, collaborate and learn about the newest innovative strategies to bring your customers the best online experience. Designed to build your business and your profit, we cut out the fluff and provide you with content from the companies who have and are reshaping their digital marketing strategy.
For more information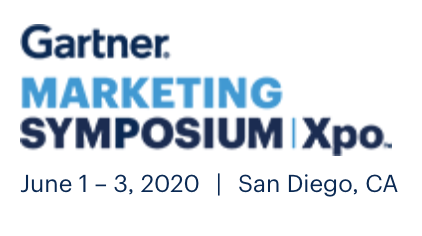 Gartner Marketing Symposium
Sur site
1 - 3 juin 2020
San Diego
Join over 1,600 of your marketing executive peers for an unparalleled program designed for Chief Marketing Officers and their leadership teams. You'll gain insights into a range of topics, from customer experience to market insights and the marketing technologies that fuel your marketing strategy.
Gartner Marketing Symposium/XpoTM 2020 is the place to hone your leadership skills, refine your marketing strategies and find innovative solutions to help power your marketing team.
For more information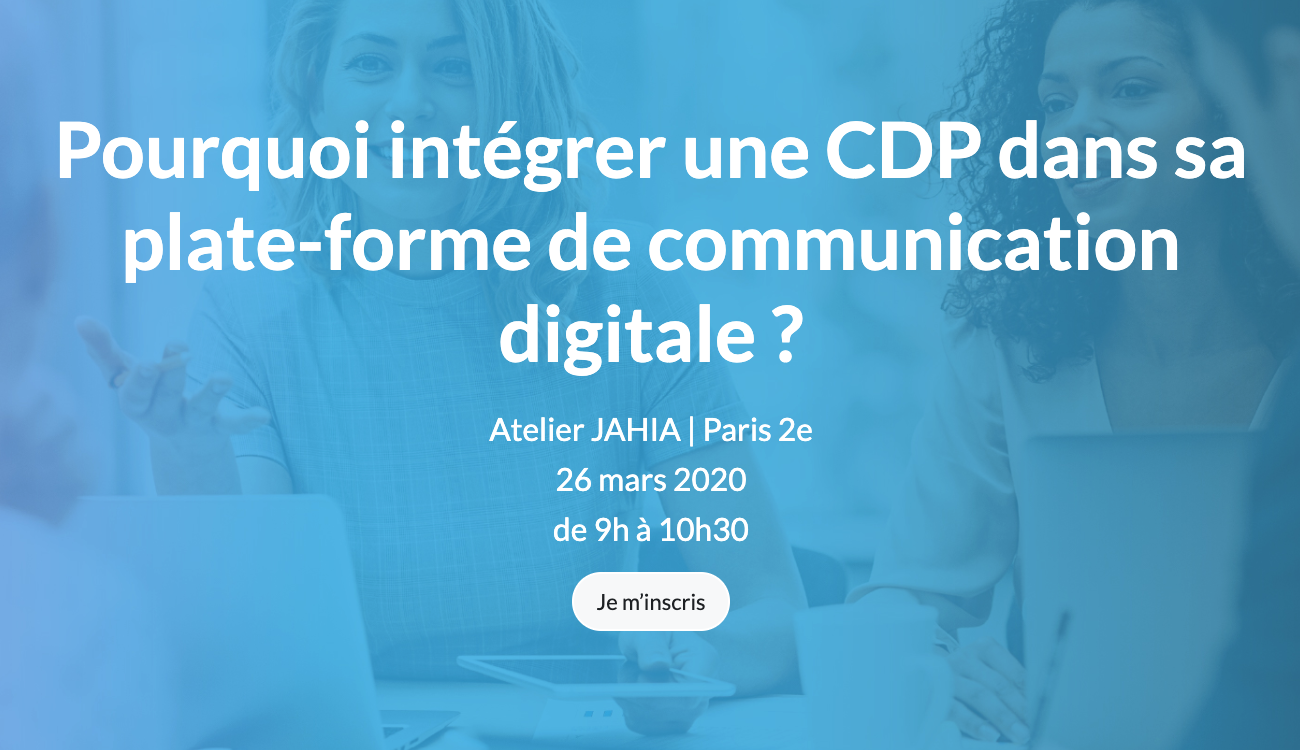 Workshop 26 mars
Sur site
26 mars 2020
8 Rue du Sentier, Paris
Workshop jeudi 26 mars
Paris

Pourquoi intégrer une CDP dans sa plate-forme de communication digitale ?
Atelier chez JAHIA de 9h à 10h30
Workshop March 26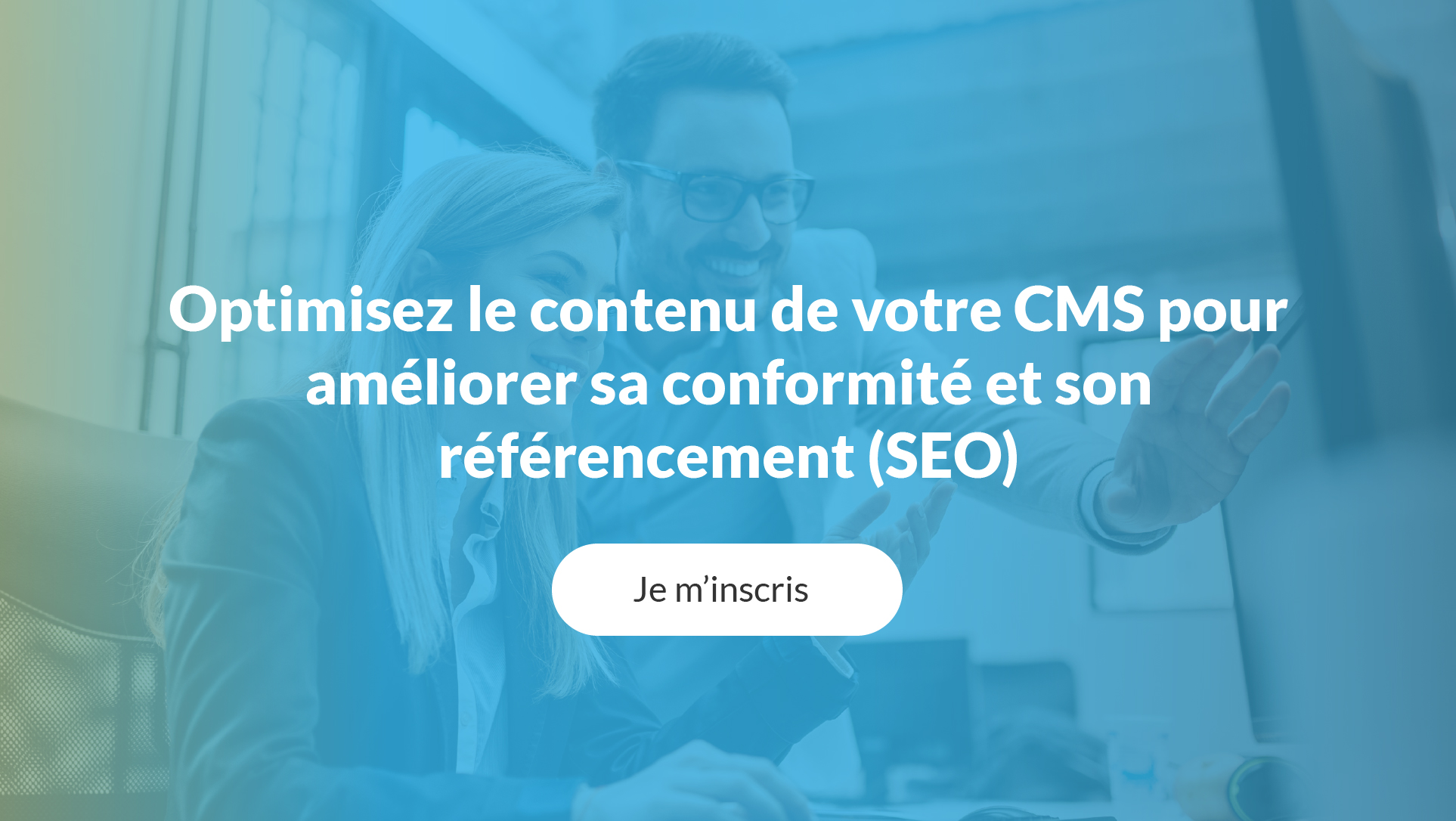 Americas