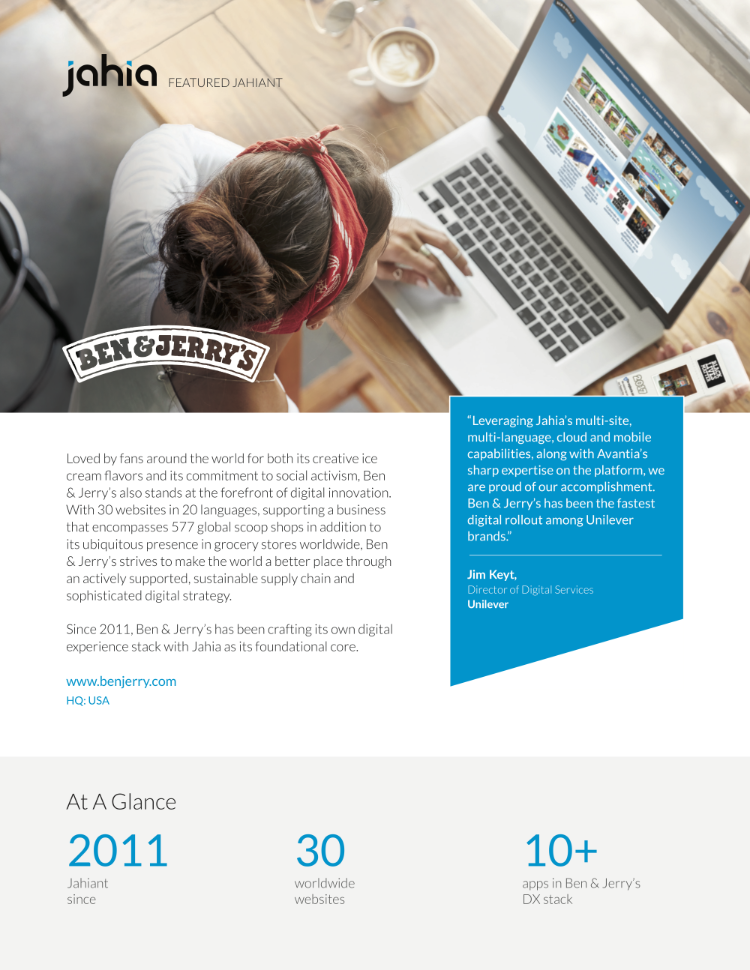 Jahia technology has supported Ben & Jerry's digital strategy for more than eight years, helping them evolve their DX stack to keep pace with rapidly changing technologies, launch new websites on time, update content constantly, and support evolving digital marketing priorities.
Nevertheless, much has changed in the digital experience space since their first Jahia deployment in 2011. And Ben and Jerry's has been evolving its DX stack to ensure it remains at the forefront of digital innovation.
Back
Download this Case Study to discover why Ben & Jerry's continues to choose Jahia as their global DXP vendor!