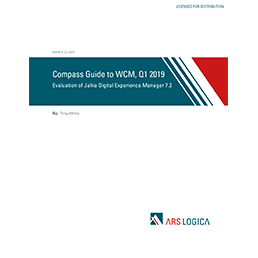 Ars Logica Compass Guide to WCM, Q1 2019
In an independent analysis of the 16 most significant solutions in the WCM market, Ars Logica and its founder Tony White ranked Jahia first overall in its technical evaluation and second in architectural flexibility. This report takes a deeper dive into how Ars Logica came to these conclusions, including an in-depth analysis of Jahia's software and what makes it unique amongst all other WCM vendors.
Download now to learn more!
Get the report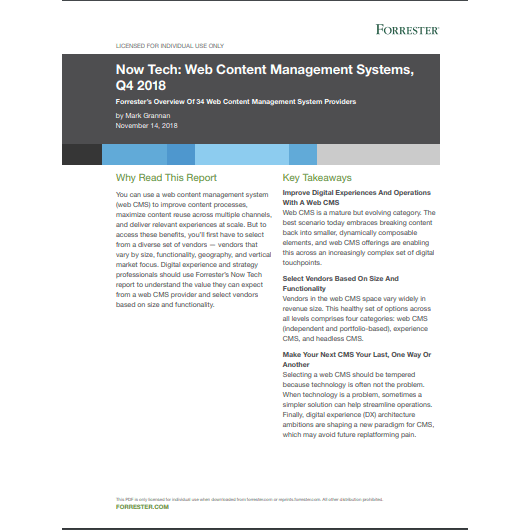 Forrester Now Tech: Web Content Management Systems, Q4 2018
A Web Content Management System (Web CMS) helps improve content processes, maximize content reuse across multiple channels, and deliver relevant experiences at scale. The list of vendors that offer Web CMS solutions are diverse and vary by size, functionality, geography, and vertical market focus. Download this Forrester Now Tech report to get a glimpse at the value you can expect from a web CMS provider, and to help you select a vendor based on your varied criteria!
Get the report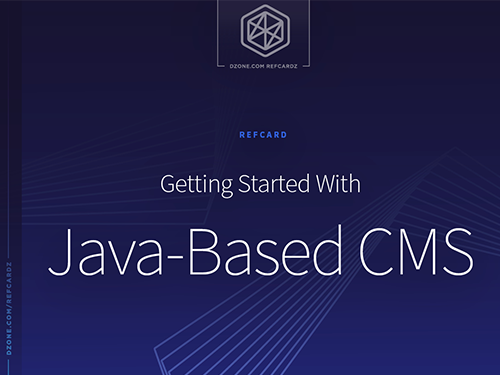 Getting Started With Java-Based CMS
Learn how developers are using Java-based content management systems (CMS) to quickly craft and deploy content-enabled digital experiences, how to choose the right CMS for your Java application, and how to put a modern CMS into practice.
More