Product Overview: jContent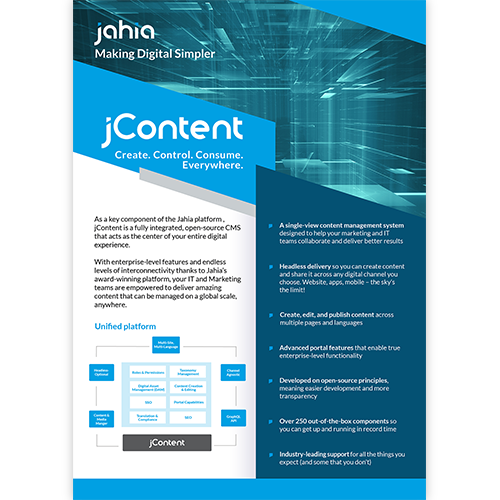 May 18, 2020
Powerful Digital Experience platform. Stellar customer experience.
jContent is the beating heart of Jahia's Digital Experience Platform (DXP). jContent allows you to manage your content, apps and integrate external sources into your websites to build the most effective, Headless-optional customer experiences:
Simple, easy-to-understand content editing
Device and channel-based content personalization
Advanced digital assets management
Brand connection and consistency across sites, formats, languages and channels
Supports a large variety of online enterprise initiatives, including websites, intranets, portals, dashboards and fully-fledged content applications - including your own
Back
Download the Product Overview by filling out the short form below!