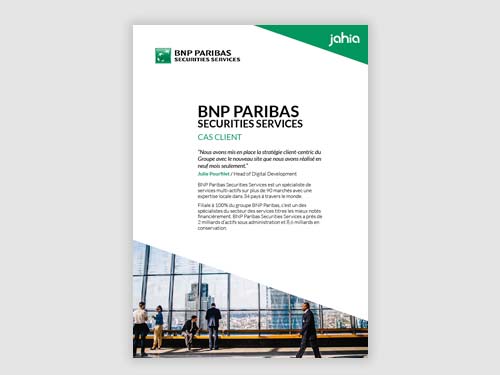 BNP Paribas Securities Services
BNP Paribas Securities Services is a multi-asset servicing specialist committed to helping their clients achieve their ambitions both in terms of investments and cross-border distribution. It is a wholly-owned subsidiary of the BNP Paribas Group and one of the highest-rated asset servicing banks in the industry.
With an extensive network of over 95 markets, their clients benefit from securities servicing solutions closely integrated with the best-in-class capabilities of the BNP Paribas Group.
Download this Case Study to discover why BNP Paribas decided on Jahia as their WCM vendor of choice!
Back