Jahia Headless
Digital Experience Platform
Content, Data, Personalization and Search GraphQL APIs with Next.JS!
Keep me posted
The current CMS / DXP market is challenging
Classic DXP are falling behind
Don't provide the required agility for organizations

Developers need to use outdated technologies

Learning curve for marketers and developers is too high
The Headless CMS world has strong limitations
Content authors are left on the side - The in-context editing experience is poor or non-existent

Relies on insufficient third-party integrations to provide search and content personalization

Forces organizations to use many solutions to manage their website
Headless that works for developers and business users

Get all the benefits of Headless
Launch faster
Empower small teams to tackle projects quickly.
Use Next.js
React.js, Static Site Generation and amazing web performances at a fingertip. Leverage the Jahia Javascript SDK to add content management and personalization React components to your Single Page Application.
Leverage state of the art Jahia APIs
GraphQL Content API, personalized content API, full-text Search API, Customer Data API... All endpoints that you need to build complex websites in headless, from one vendor!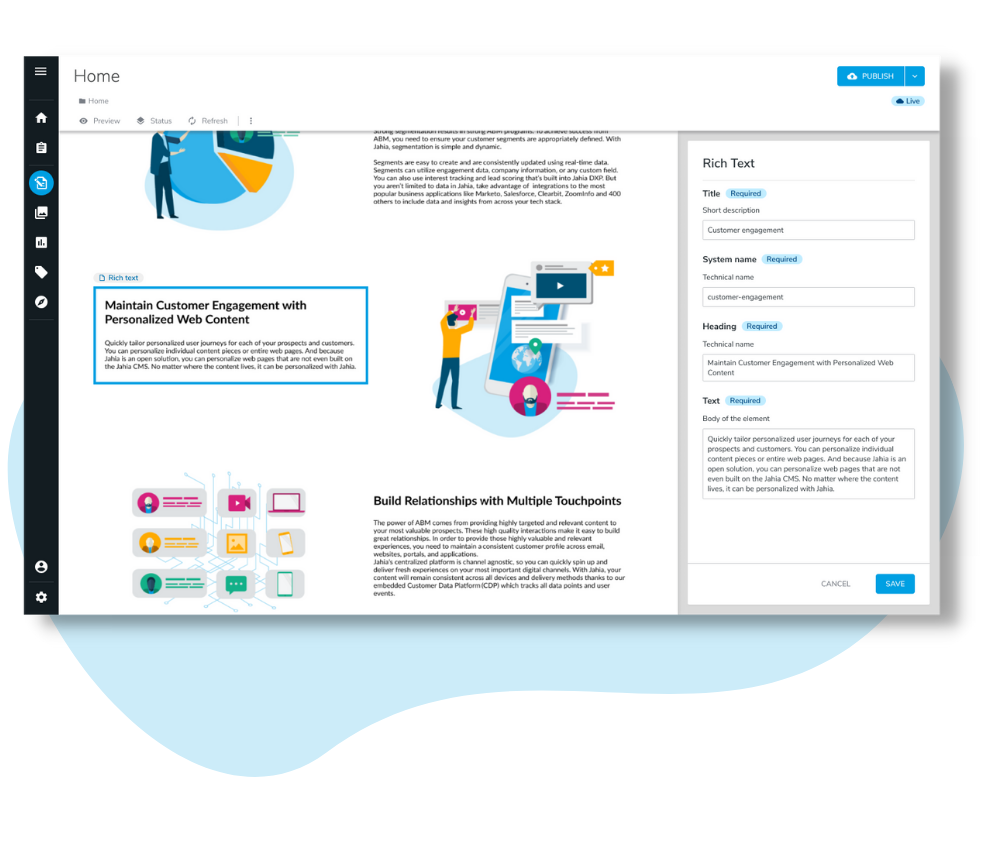 ... And delight your business users
Visual, in context editing. Editors see the webpage that they're editing

Clear view and understanding of the site structure

AB Testing, personalization, analytics and segmentation with our embedded real time Customer Data Platform

Built-in SEO fields, sitemap.xml, robots.txt, vanity URLs

Easy reuse of content across different sites

Manage up to 30 languages per site!

Define authenticated experiences, protect access to content when needed in a few clicks

Full text search, available out of the box, from day 1
Rely on Jahia's track record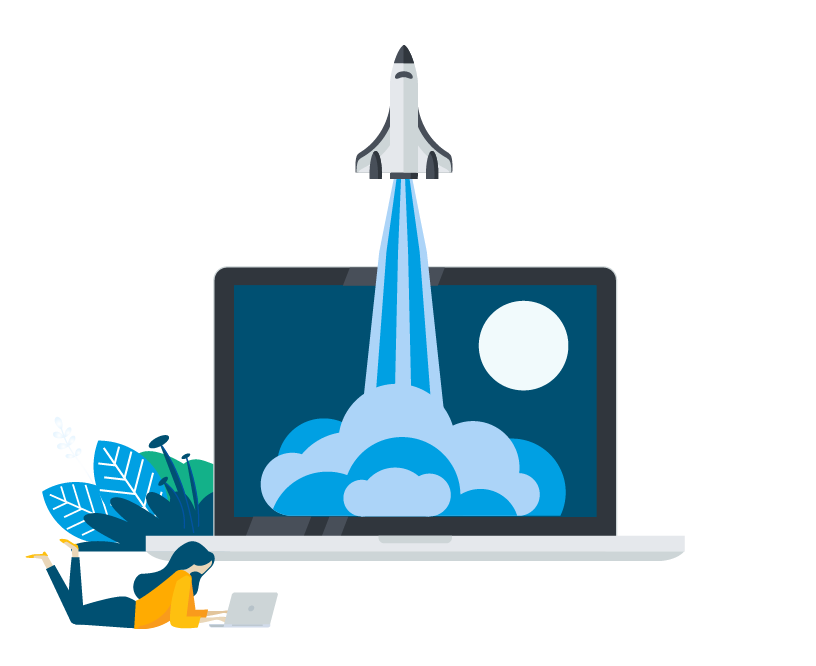 Jahia already serves more than 100 milions API calls every month, for 120+ global brands
Jahia is trusted for its multi-site/multi-language capabilities by many brands
Jahia is ISO 27001, HIPAA and GDPR compliant and meets the most rigorous security requirements
Jahia is a leading contributor to the open source project Apache Unomi, our built-in CDP
Trusted by 120+ global brands
Interested in our upcoming headless DXP?
Let us know!
(no salesperson will contact you, we swear!)