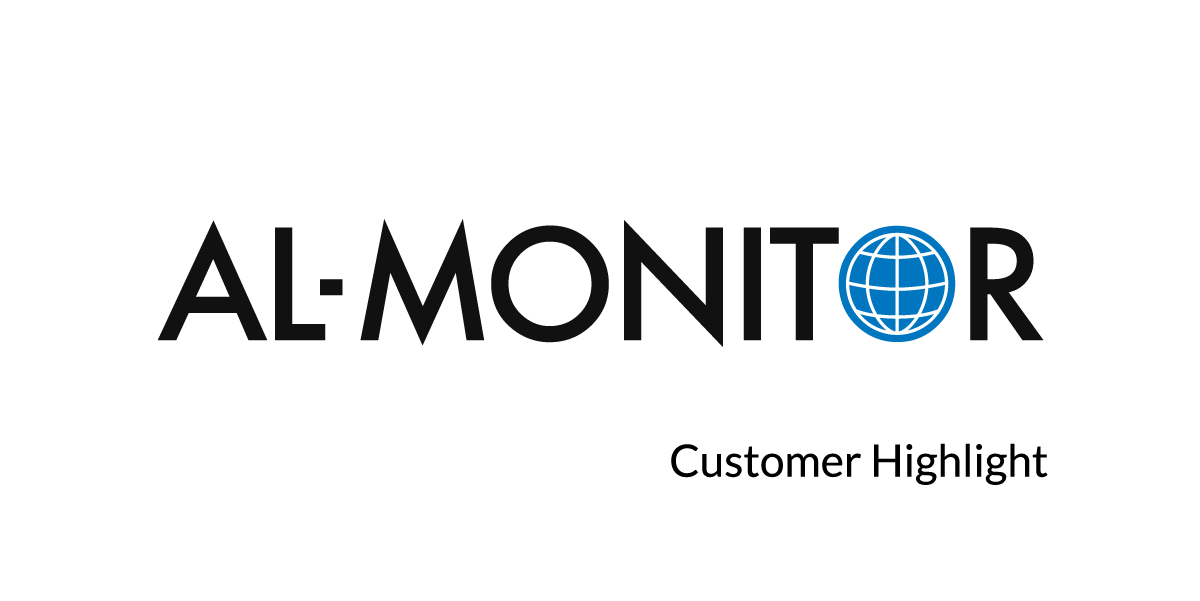 Customer Highlight - Al-Monitor
Jahia helps organizations across the world bring customer data and content together to deliver engaging, personalized experiences
Learn more
Al-Monitor has never been about doing things "traditionally." Launching in 2012 as a digital-only media platform, our focus has been and continues to be on reporting and analyzing news from the Middle East for western audiences, including the United States, much of Europe, and even Australia. With over 160 authors, contributors, reporters, and editors producing market-leading content for an international market, we need technology that can help us adapt to and meet those needs.
Learn more about us!
This idea of "digital transformation" has been with us since the day we launched our website. In fact, one of our biggest priorities from the start was ensuring we had a platform that could very easily post articles from our native-speaking writers. That is to say, right-to-left rather than the western-traditional left-to-right.
This may seem like a small thing, but as an online newspaper whose motto is "The Pulse of The Middle East," I can assure you that it was an absolutely necessity. Jahia, more than any other solution, was able to meet this need, though that wasn't the only reason we chose it and continue to choose it to this day.
To show you what I mean, let me show you the homepage of our website: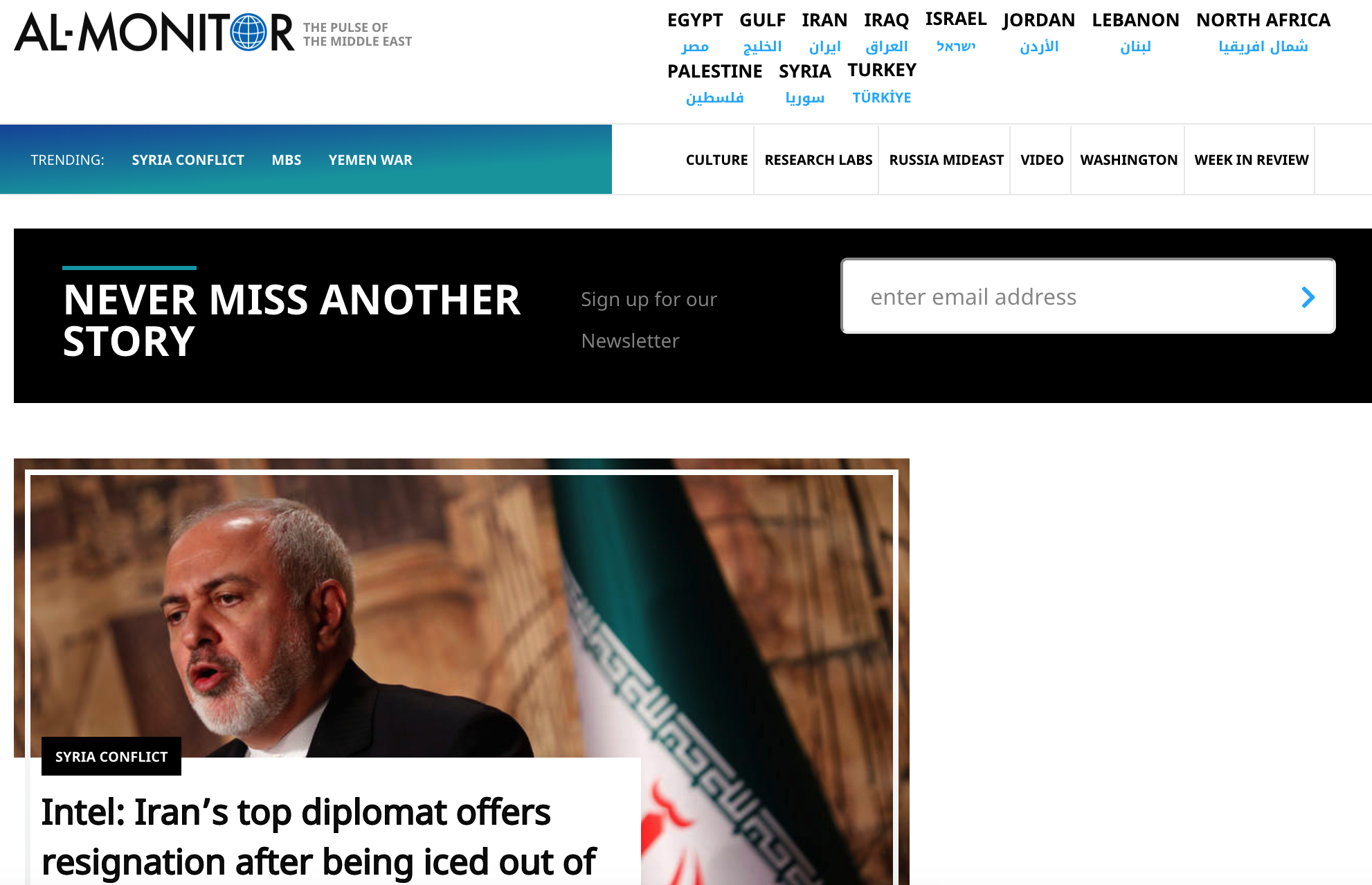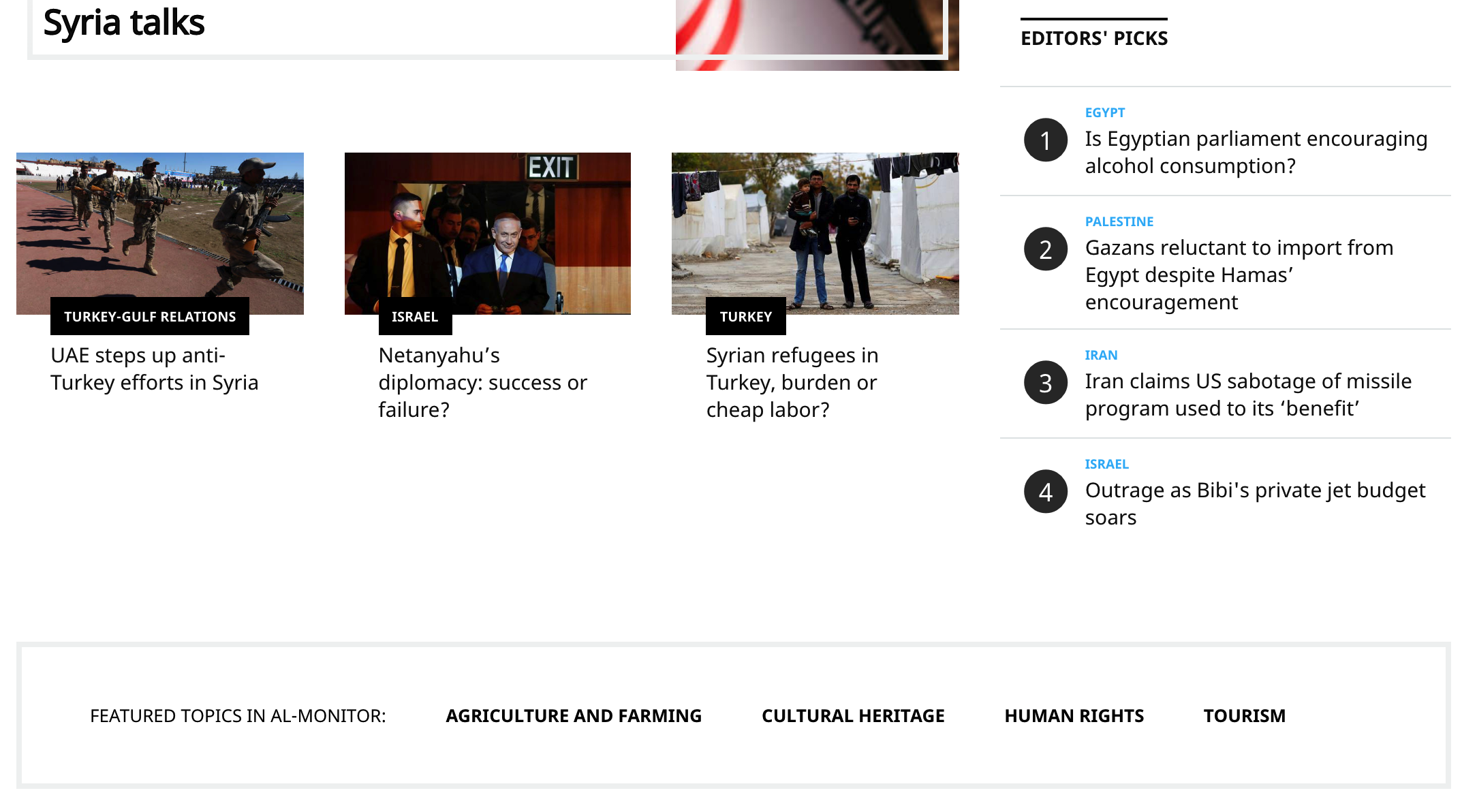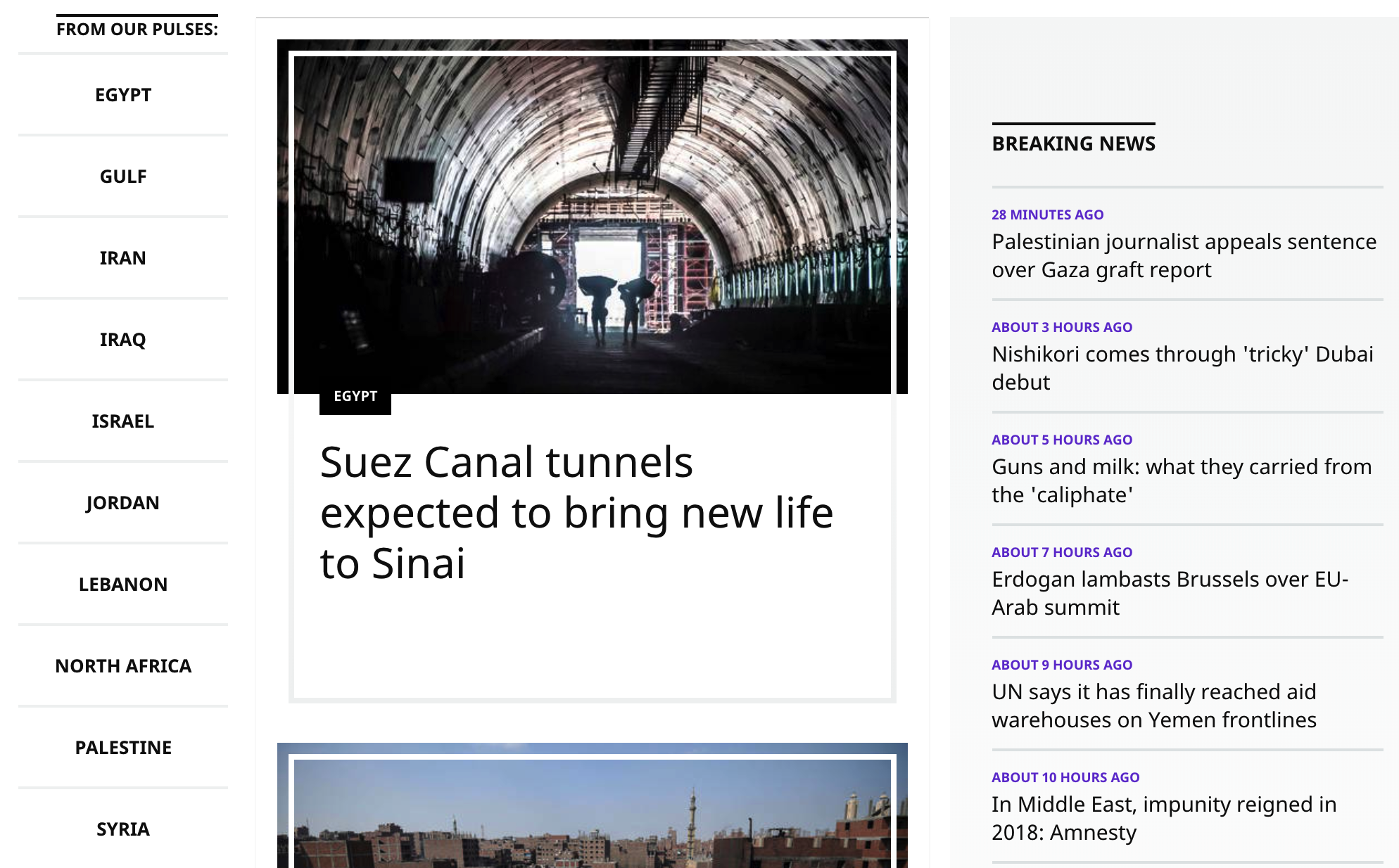 As you can see, we not only produce articles, but we also host image galleries, video content, and include links to a number of country-specific homepages (or "Pulses"), each of which is localized to the region that the visitor is accessing it from. That also includes an ever-updating list of top stories for each region, trending stories, and customer data tracking so we can better deliver personalized content that speaks to what they have already accessed.
All this has been accomplished using Jahia's DX platform, including its Marketing Factory software, which has allowed us to build a website that is easy to update and easy to use for everyone in our organization.
The coolest thing of all though? Even though we're seven years in, we're still adding additional functionality and tools utilizing Jahia's software to better meet the needs we have!
One of our recurring goals, and especially mine as Al-Monitor's Head of Digital Strategy and Marketing, is to continue to engage and draw in our readers. Part of this has been accomplished using a robust new recommendation engine on our website, ensuring each customer is being directed towards additional content that corresponds, via tags using Marketing Factory, to what they have already accessed:
Through Jahia's integrations, we're also able to do this in our email campaigns!
The great thing about Jahia's software is that this data follows our customers where they go, so it's a consistent experience whether they are getting these recommendations in their inbox or on the website or both. And if a change takes place on one, that change is immediately reflected on the other. It helps us create a very cohesive marketing message, and it especially stands out in comparison to what some other content management systems do around this same topic, which we discovered when we looked into upgrading.
This has all helped set the stage for what we're looking to do in the future. As we continue to develop our retention practices, we're looking into utilizing the analytics we get from Jahia to start developing premium content based on the interests and needs of those who already access our content. We're also continuing to run tests using those same analytics on the types of media we produce to both determine the value they are providing to us and to help identify ways we can improve them to help grow our desired audiences.
As we look towards 2019 and beyond, and the ways we hope to better engage our visitors, we continue to look towards Jahia to act as our "hub" for all these kinds of activities, as we have since we began.
Author : Valerie Voci
Valerie Voci, Head of Digital for Al-Monitor, has extensive experience in marketing, product development and user engagement, with senior roles at top media companies including The Washington Post and The Economist Group. Prior to joining Al-Monitor, she was the Chief Marketing Officer for OWNZONES Media Network, an innovative over-the-top video demand service provider. Val studied Engineering and Business Administration at George Washington University.
Jahia helps organizations across the world bring customer data and content together to deliver engaging, personalized experiences
Learn more
Back